murrplastik®
Brand Launch
After the successful development of murrplastik®'s new brand identity, the brand was equipped with an extraordinary visual language for its industry in 2022.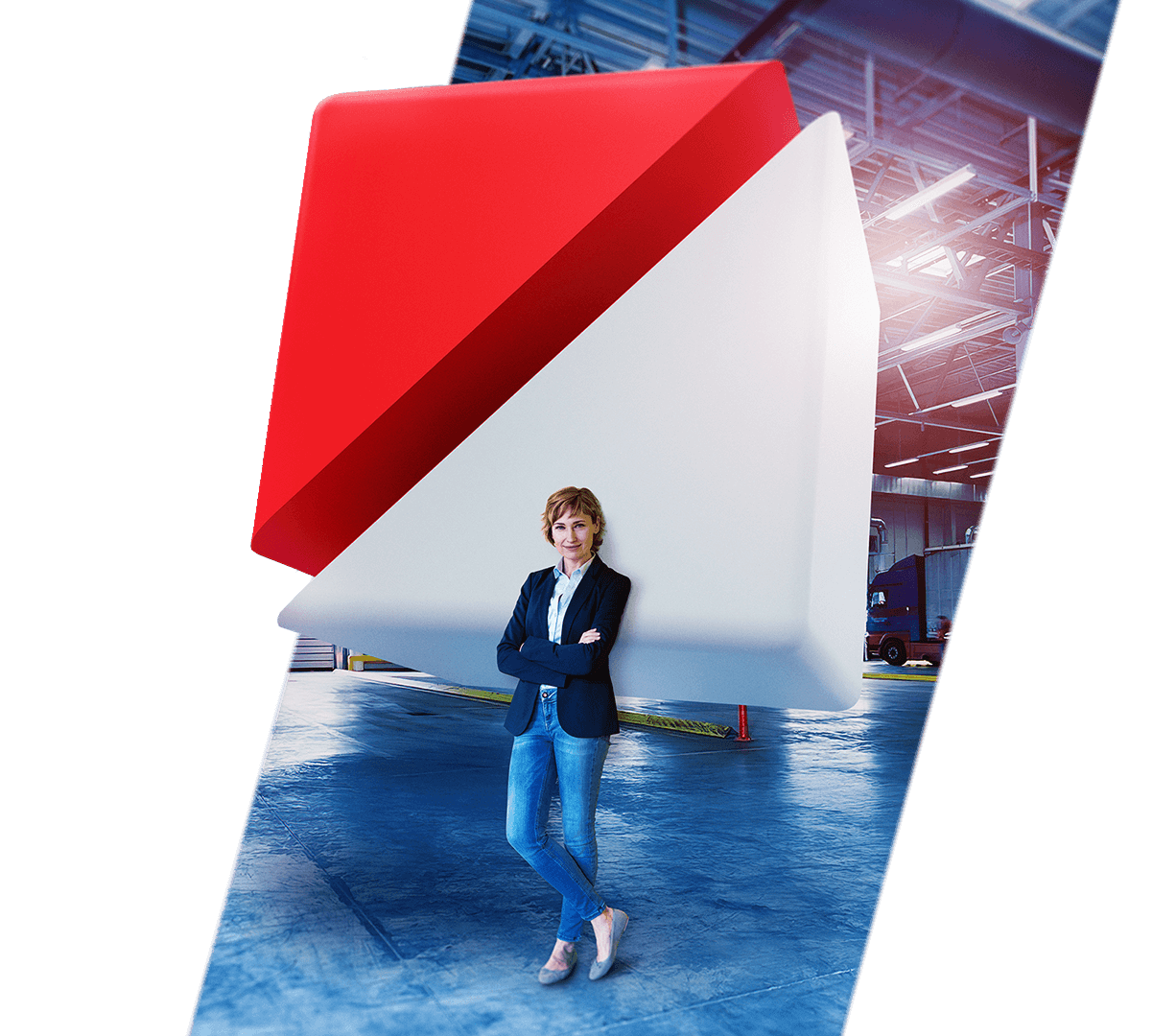 Services:
# Strategische Markenberatung
# Grafikdesign
# Text & Redaktion
# VFX / CGI / 3D Animation
# Motion Design Agentur
# Social Media Marketing
# SEO / SEA
A systematic brand requires structured content.
VUCX accompanied Murrplastik Systemtechnik GmbH in their realignment. Through strategic brand consulting and the derived design criteria, VUCX successfully realized a modern and contemporary redesign that makes room for progress an integral part of the brand.
The new dimension. Placed oversized, the logo cube positions itself within the industry's customary environment, providing support and assistance – murrplastik® as a reliable partner by the customer's side.
Image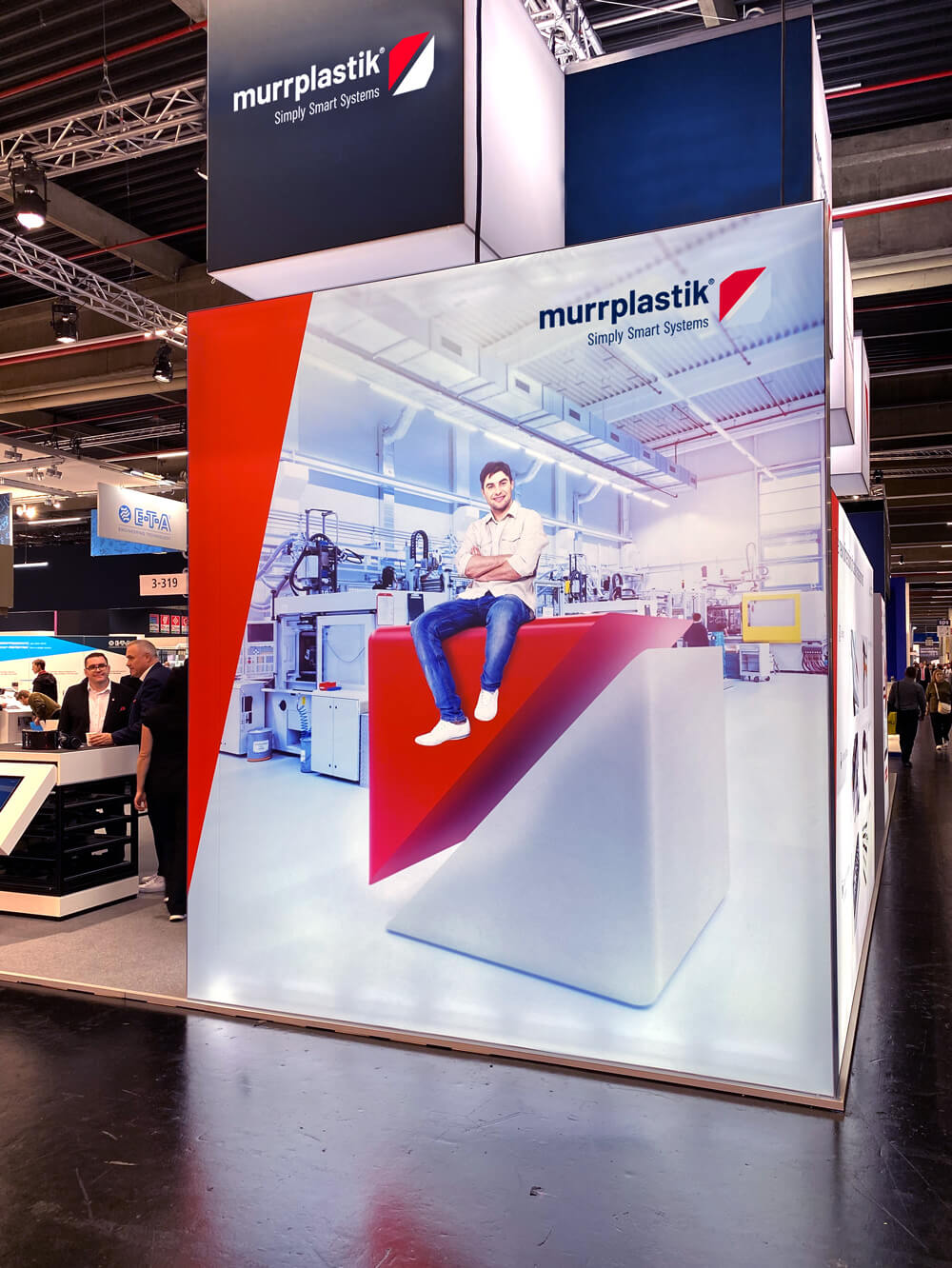 The new dimension. The concept of oversized objects conquering space continues throughout the industry key visuals. The respective hero product establishes itself in an industry-specific environment, becoming a special eye-catcher.
Consistent and constant communication. The redesign of the murrplastik® brand is consistently carried through on social media channels. The flexible design framework and memorable visual language leave a lasting impression and increase recognition. The social media team at VUCX is responsible for steering and aligning the social media campaigns on LinkedIn, the primary platform for customer engagement.
Image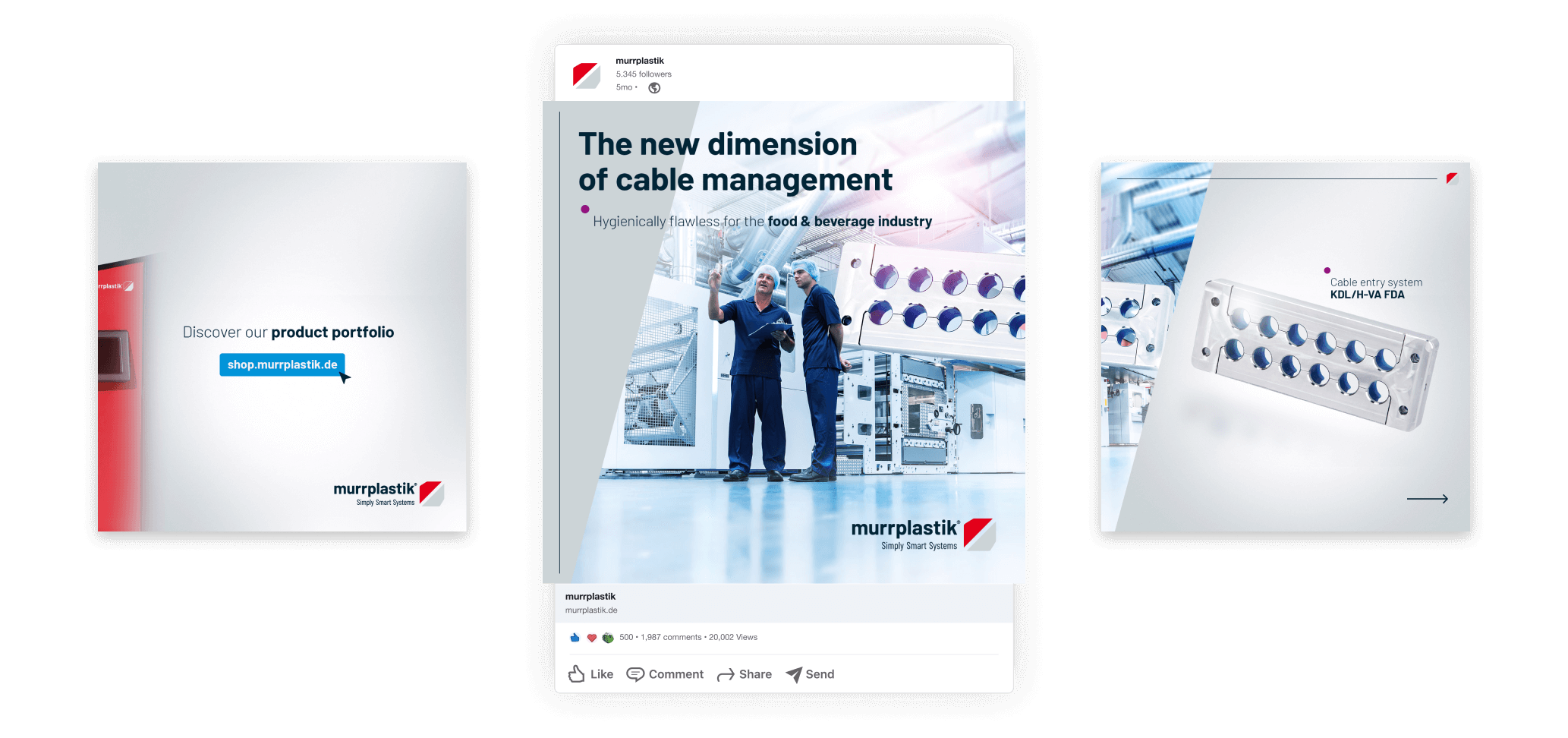 Image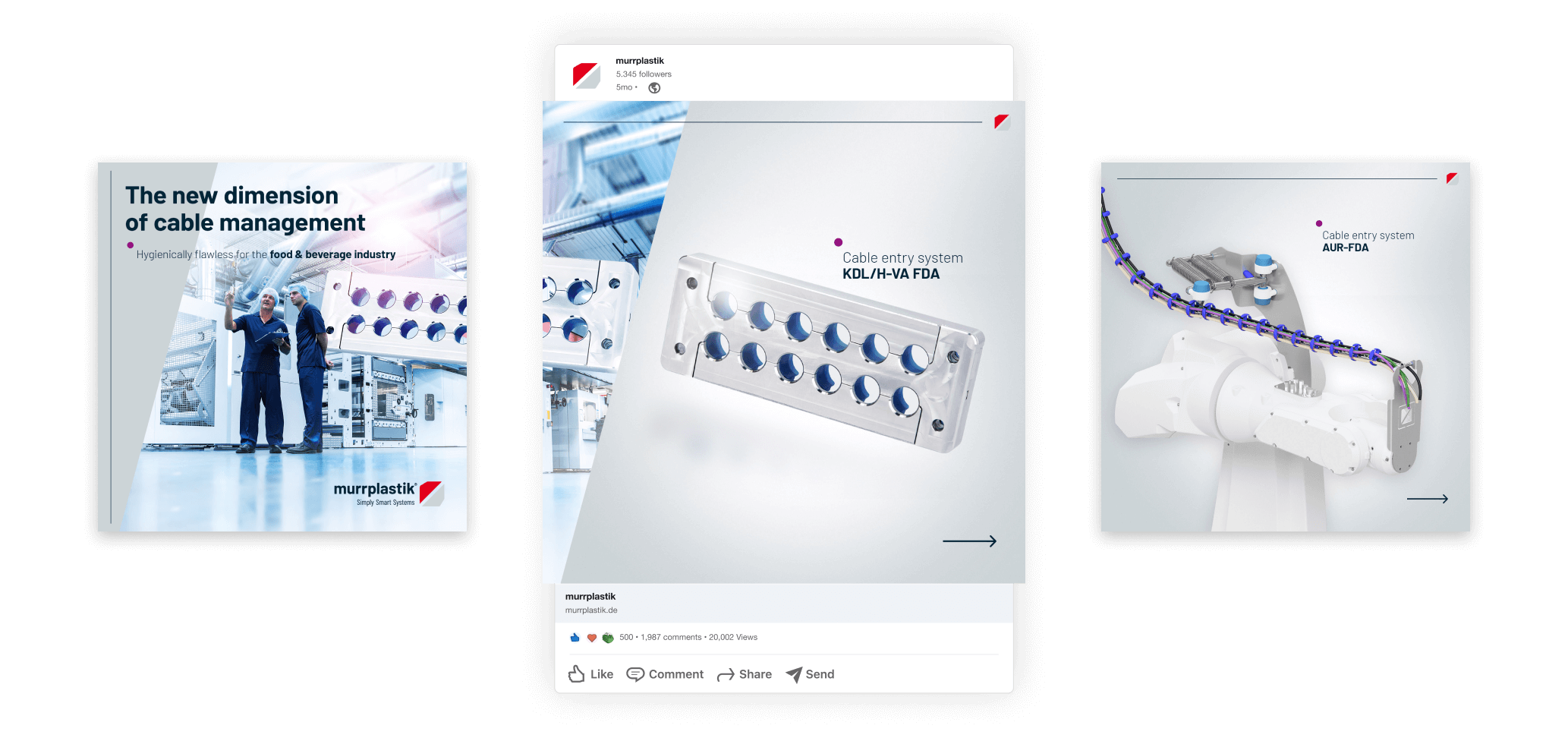 Image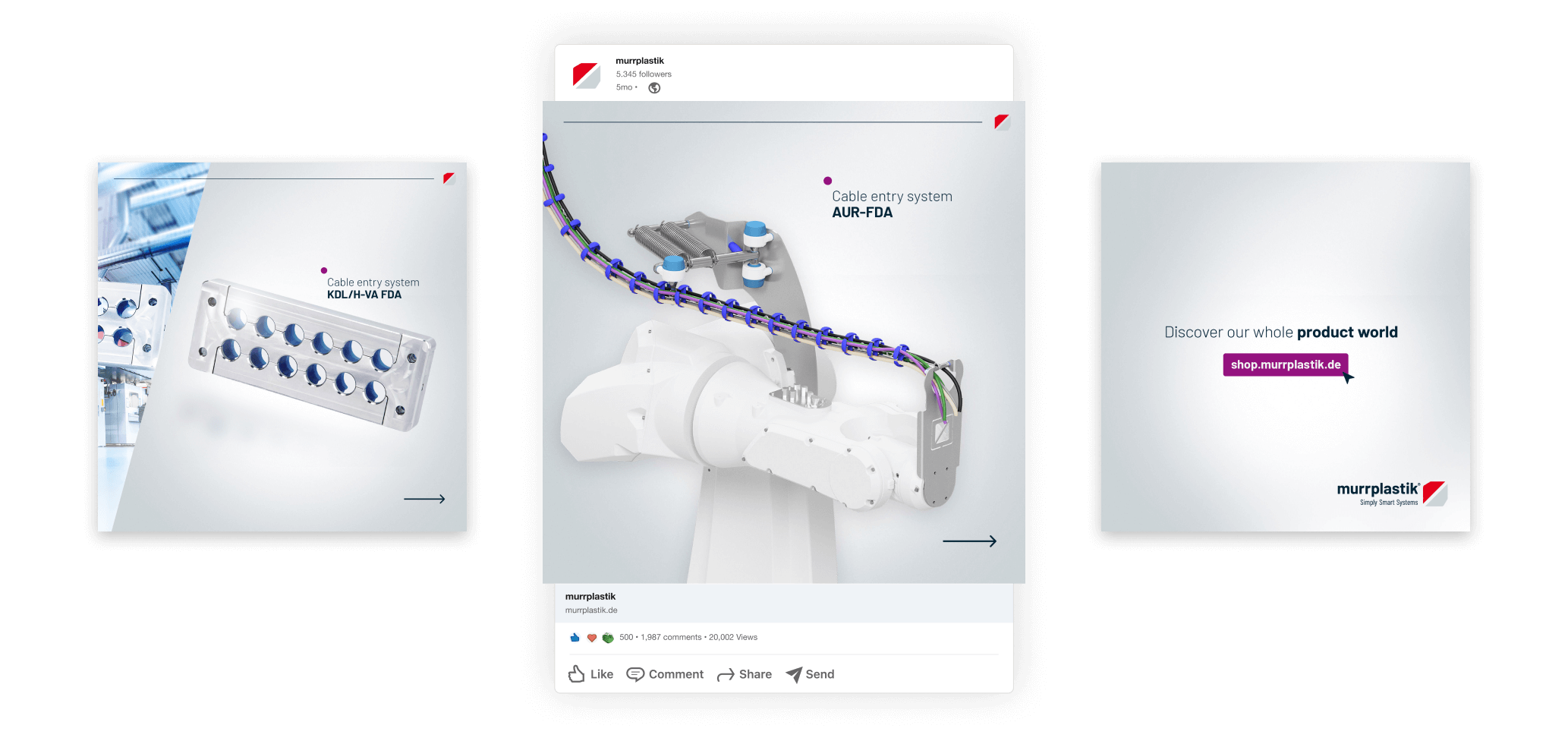 Image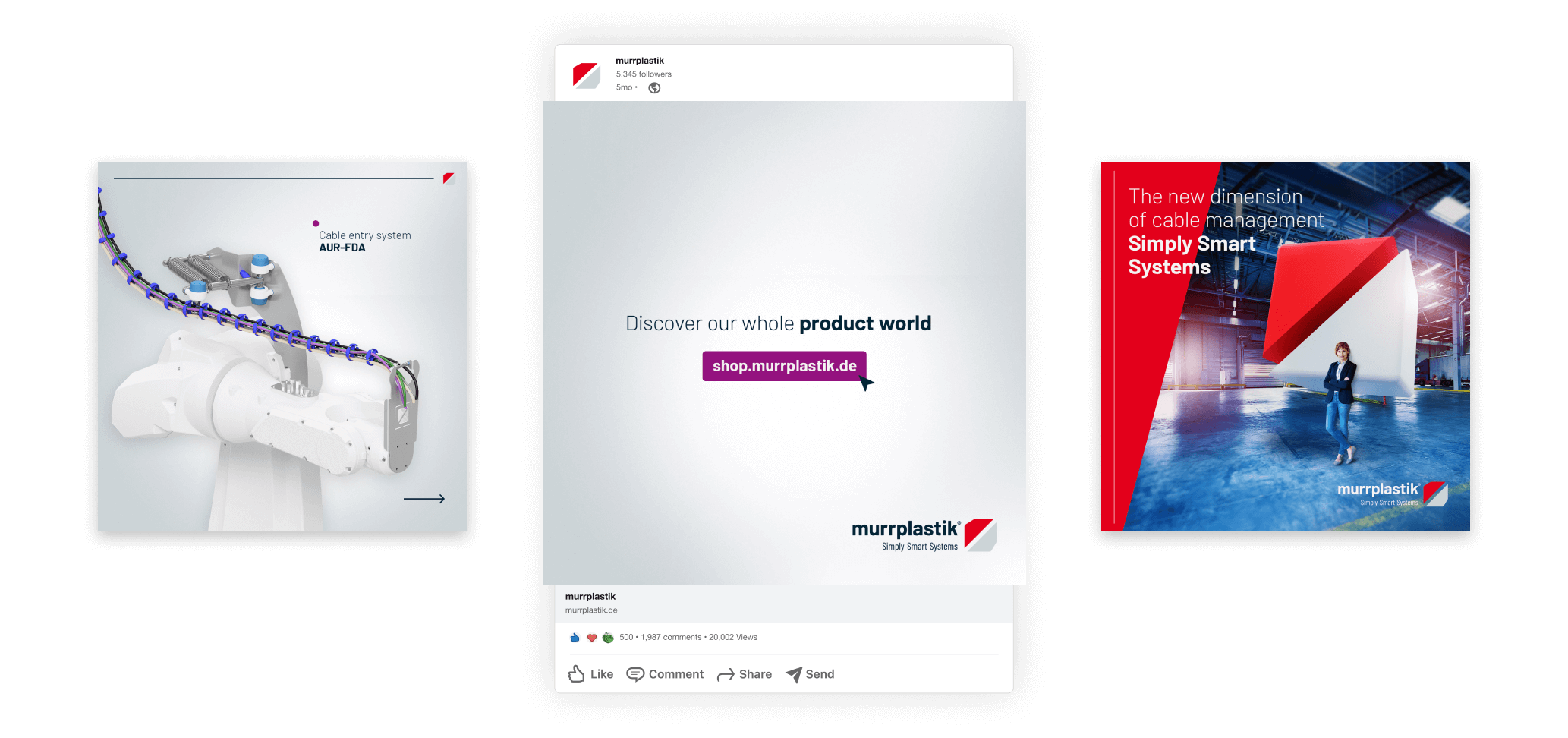 Image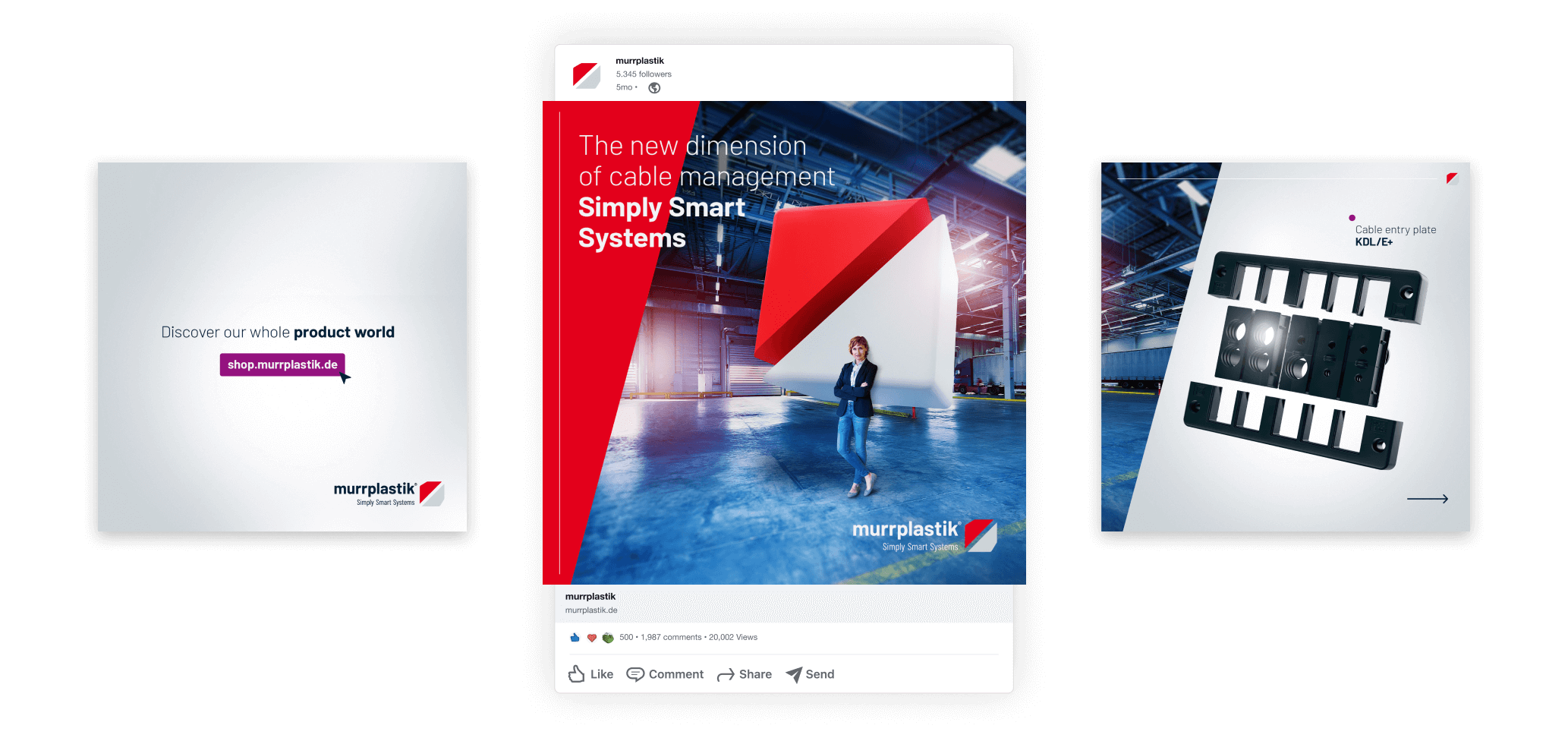 Image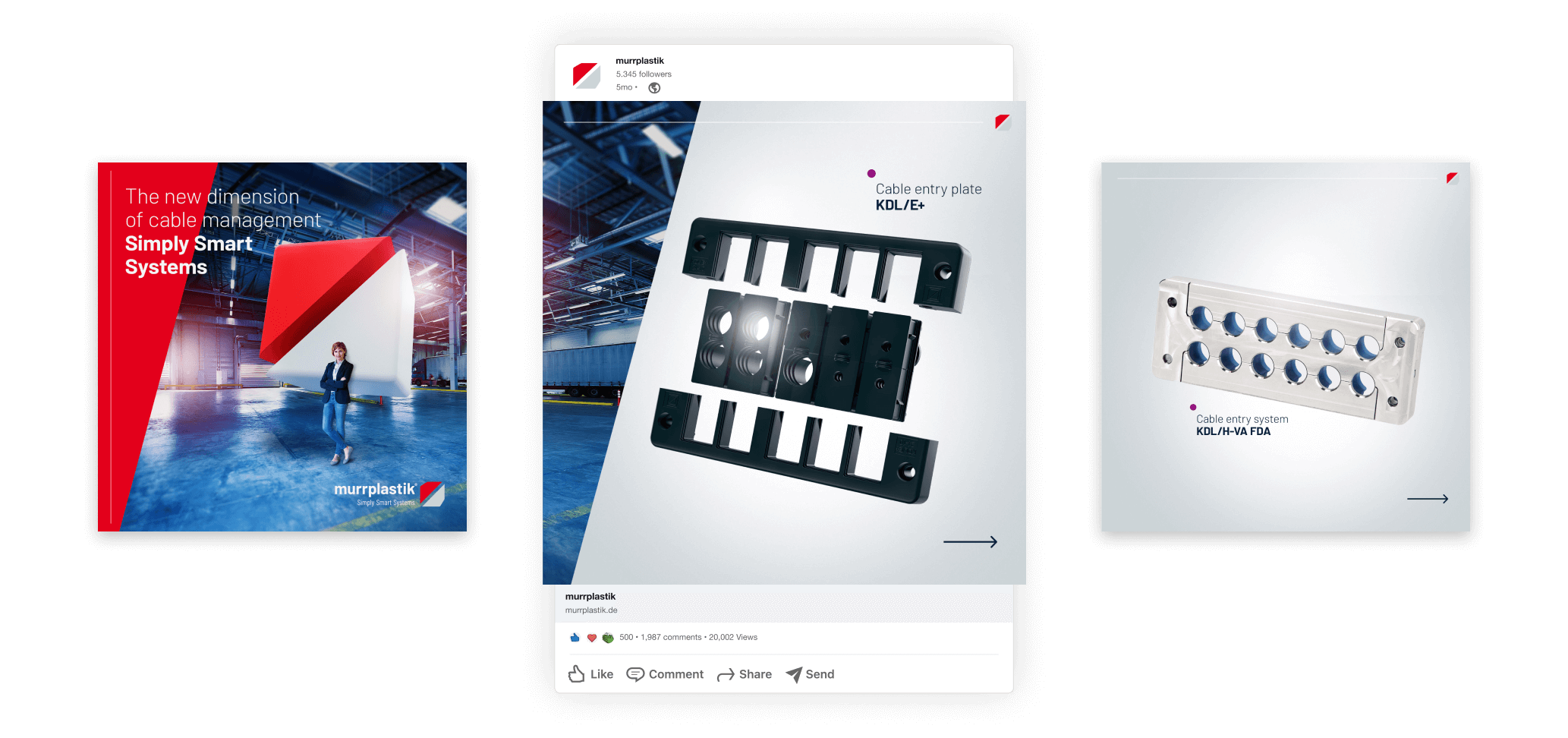 Image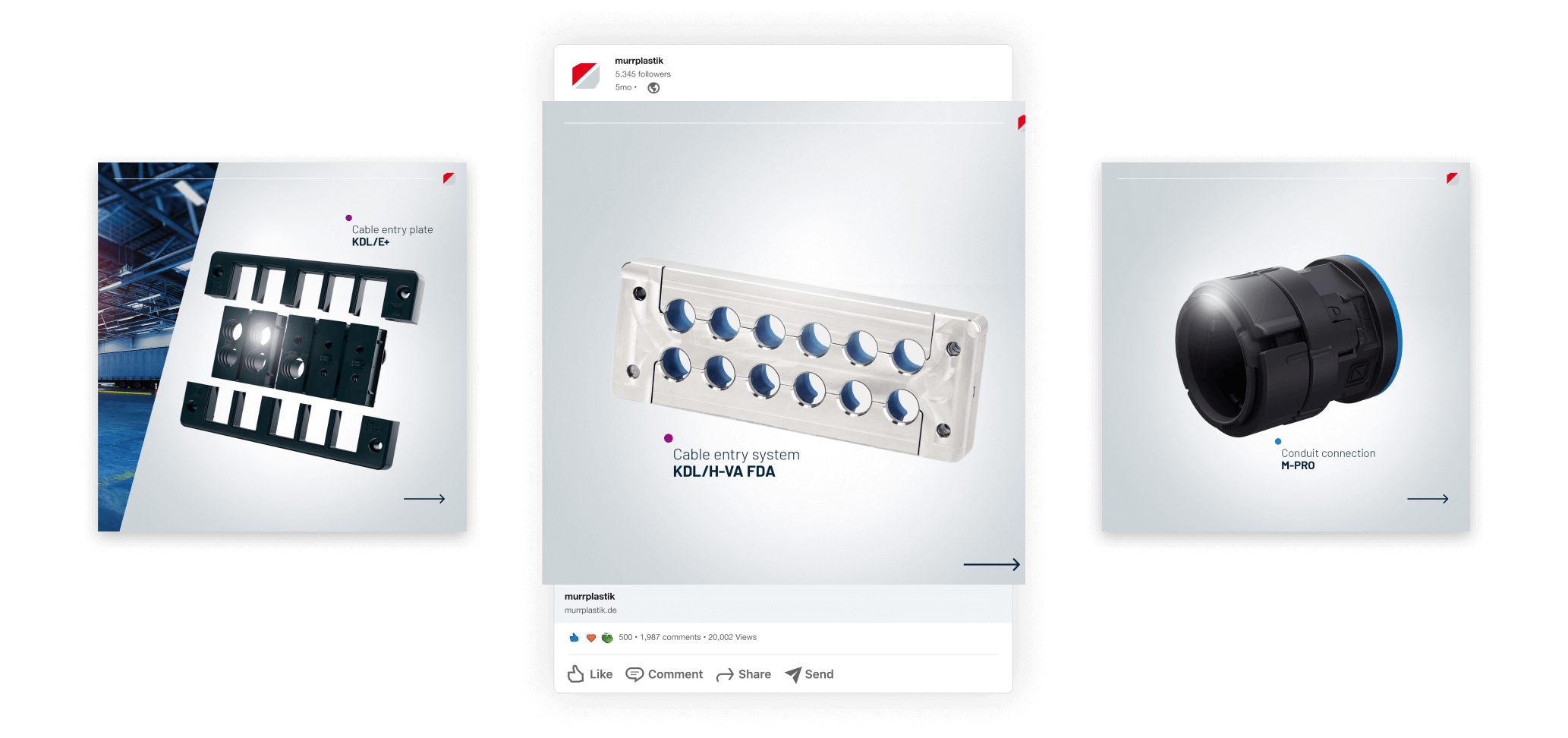 Image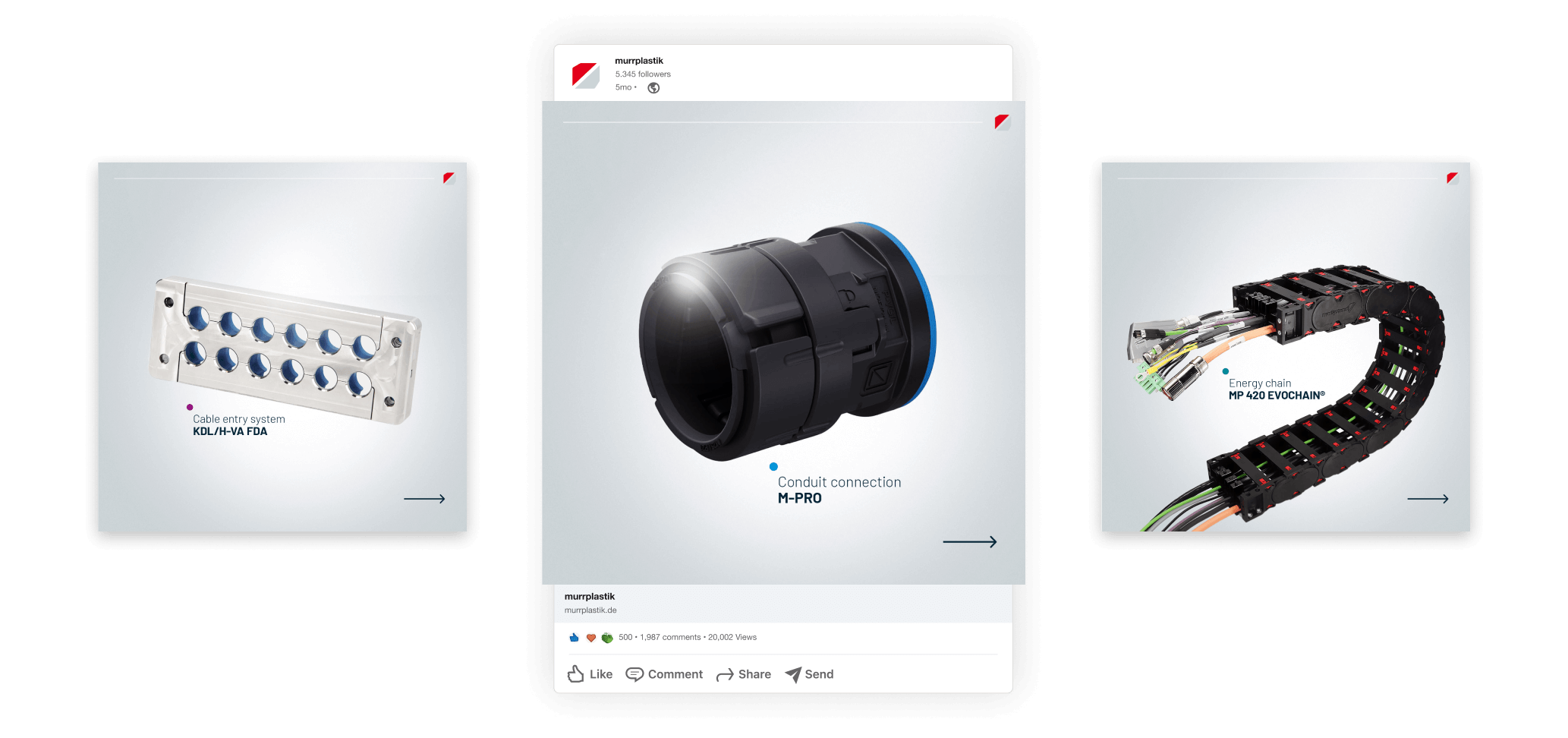 Image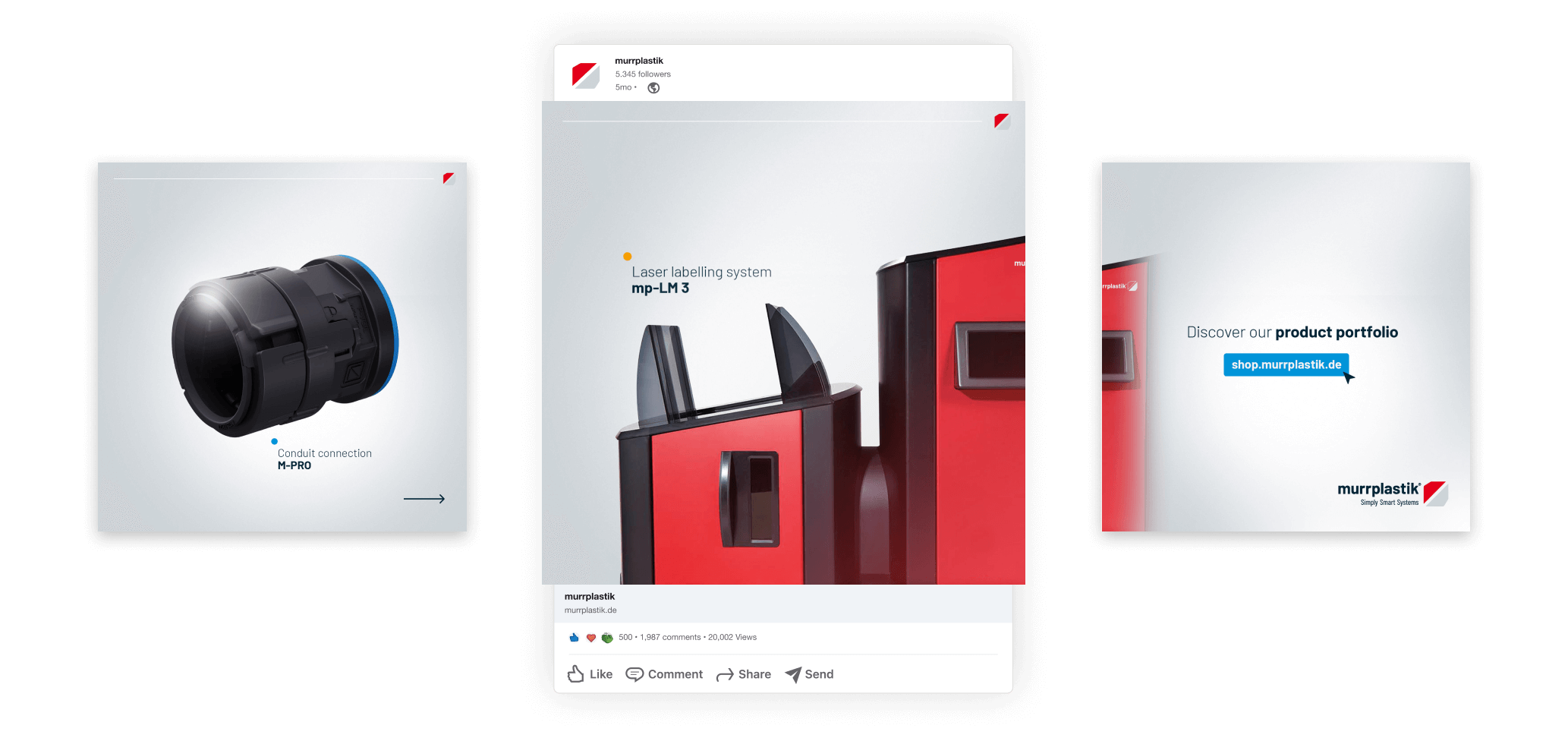 Image