murrplastik
For Murrplastik Systemtechnik GmbH, the globally operating specialist in smart cable management for various industries and sectors, the VUCX Brand Consulting team developed a forward-thinking brand strategy. Subsequently, VUCX translated this strategy into a distinctive and timeless corporate design that guarantees a consistent brand presence for murrplastik® in both physical and digital spaces.
 
As part of a launch campaign divided into three phases, the brand relaunch was communicated across various media channels to strengthen the new brand image.
 
The result: a groundbreaking brand presence for the industry of tomorrow.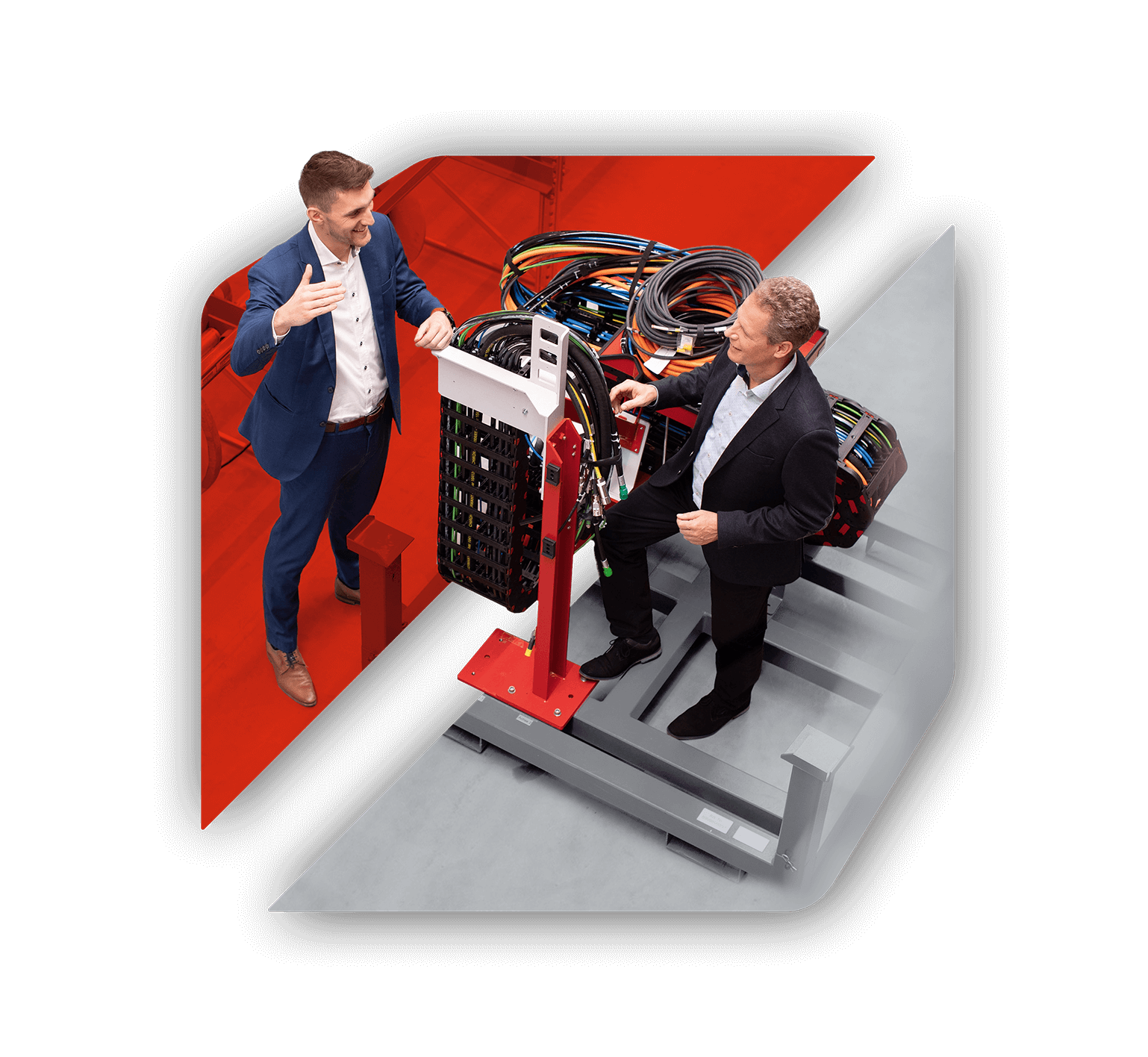 How can we position our company for the coming decades in a way that provides our customers with a decisive competitive advantage?
This challenging and complex question was presented to us by Murrplastik Systemtechnik GmbH.
 
What followed was a metaphorical journey that not only resulted in the creation of a powerful brand presence but also prompted the murrplastik Systemtechnik GmbH to rethink internal and external process structures, which completed the new overall concept. Further information on this can be found in the project components listed below.
This case demonstrates that through holistic thinking, the integration of strategy and implementation, VUCX contributes to strong and sustainable brand development. We call it the VUCX-WOW-Effect.
We invite you to immerse yourself in the murrplastik® universe and enjoy the experience.
Services:
# Strategische Markenberatung
# Corporate Identity
# UX / UI Design
# Grafikdesign
# Webdesign Agentur
# Text & Redaktion
# VFX / CGI / 3D Animation
# Videoproduktion
# Social Media Marketing
# SEO / SEA
A systematic brand requires structured content.
VUCX accompanied Murrplastik Systemtechnik GmbH in their realignment. Through strategic brand consulting and the derived design criteria, VUCX successfully realized a modern and contemporary redesign that makes room for progress an integral part of the brand.