murrplastik®
Product Visualizations
Through elaborate 3D rendering and subsequent compositing, VUCX was able to enhance the quality of the shop and individual products on a visual level.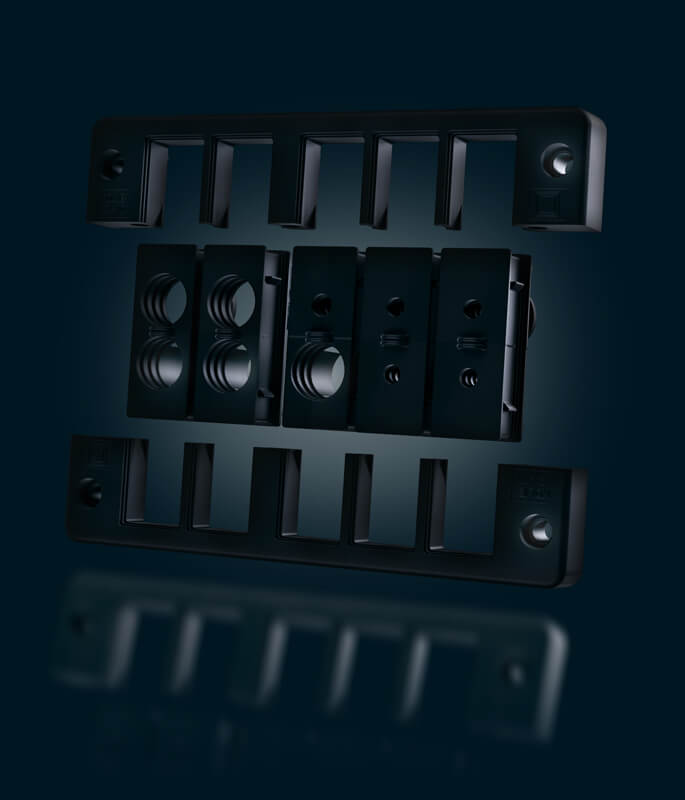 Services:
# Grafikdesign
# VFX / CGI / 3D Animation
# Motion Design Agentur
# Videoproduktion
A systematic brand requires structured content.
VUCX accompanied Murrplastik Systemtechnik GmbH in its realignment. Through strategic brand consulting and derived design criteria, VUCX successfully achieved a modern and contemporary redesign that made room for progress an integral part of the brand.
Take your products to a new level. 3D animation and visualization enable dynamic product presentations with nearly limitless possibilities. Subsequent compositing transforms moving images into impressive still shots.
The new dimension of cable management in full glory. The high-quality 3D renderings of murrplastik® products were not only used in key visuals, but also brought to life in product videos. Complex concepts can now be explained simply and impressively.