Max Factor -

123 More Me Campaign
For the MAX FACTOR cosmetics brand, VUCX designed the new German retail and e-commerce campaign 123 MORE ME.
The idea is as simple as it is powerful: 3 products that together emphasise the individual beauty of women and give them the security to appear more confident and radiant.
Less "Lost in Foundation", more lightness and self-confidence.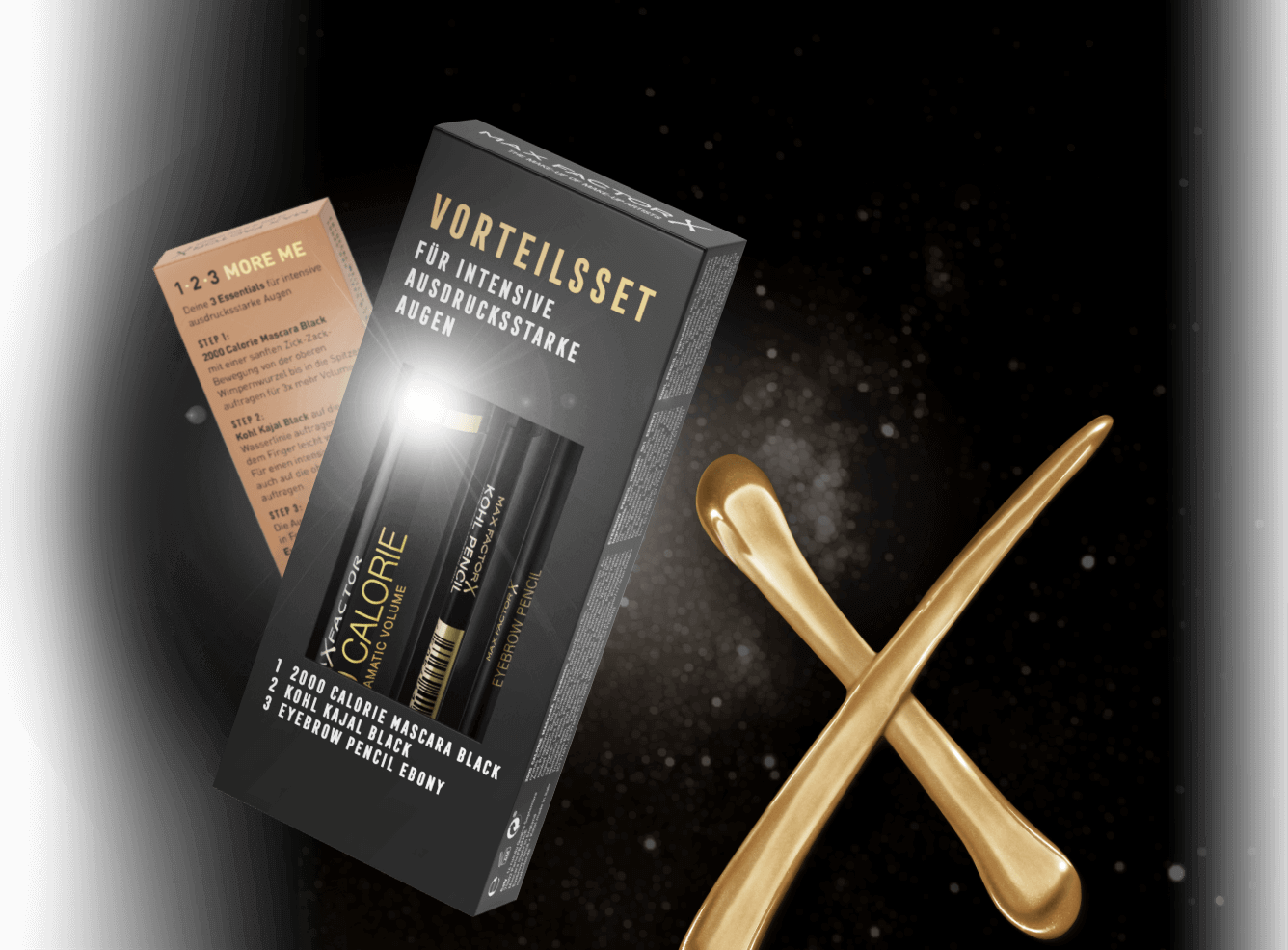 Image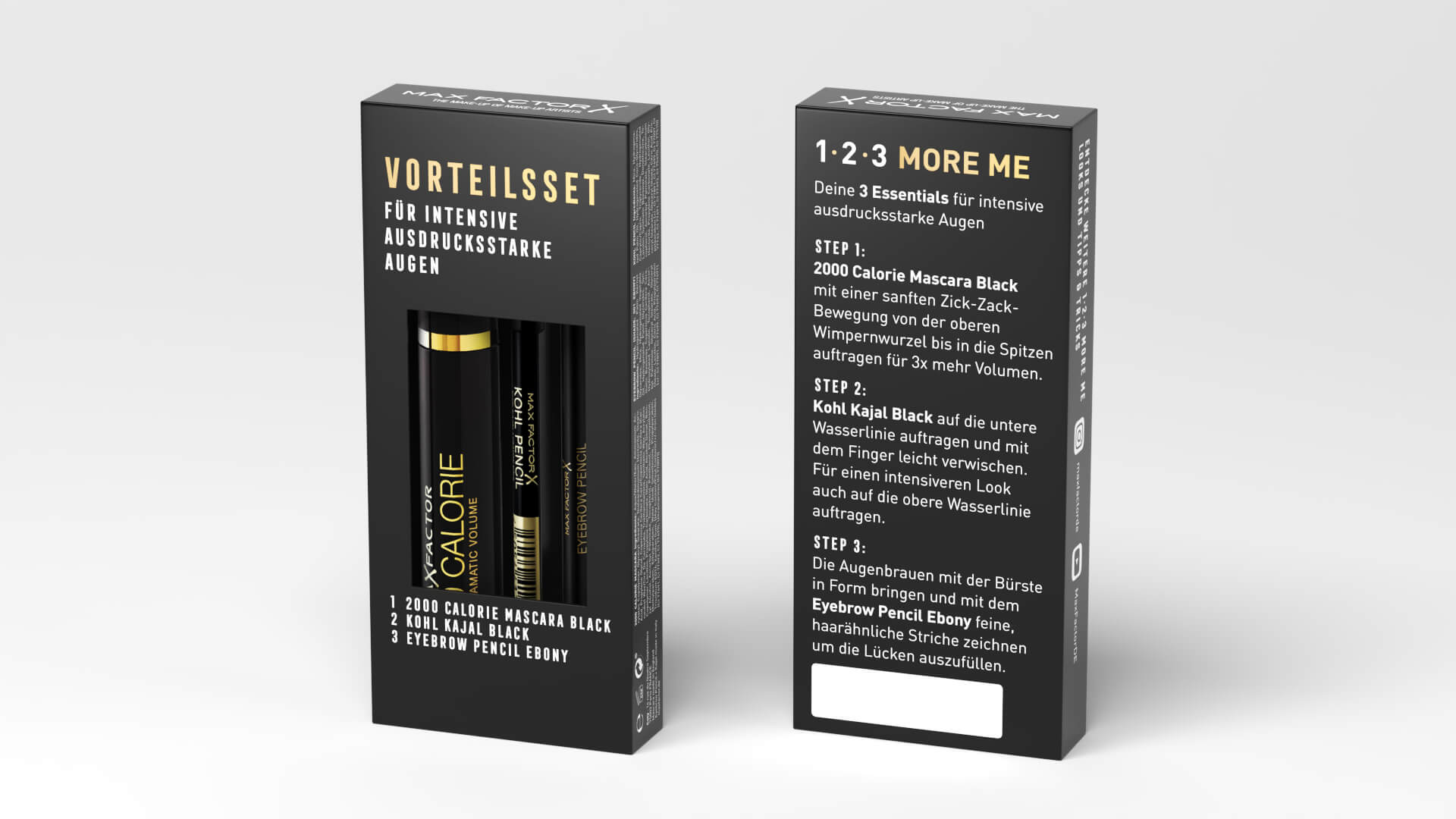 Image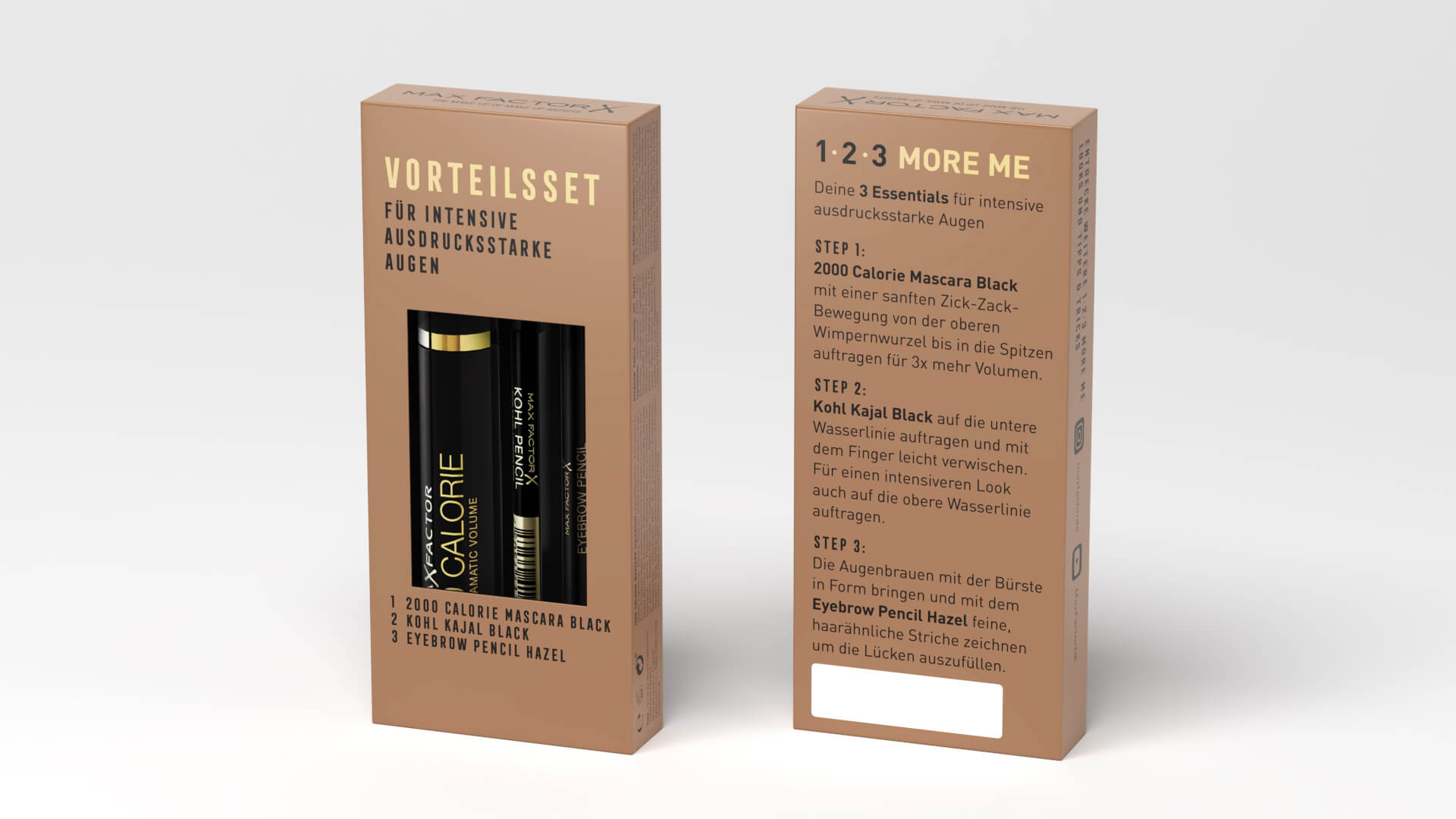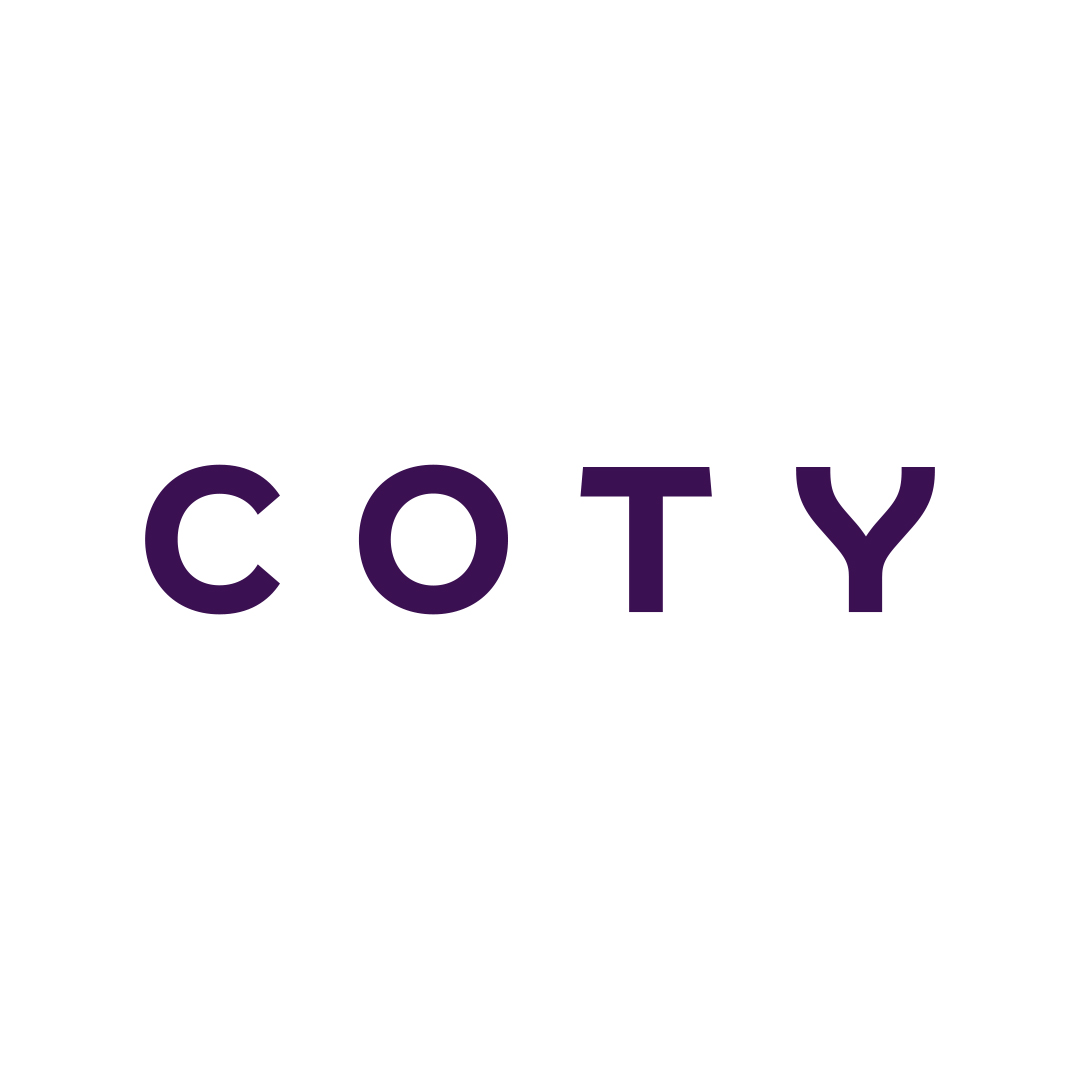 About the Customer: COTY is a New York based, world-leading perfume and cosmetics company that produces cosmetics, skin care, fragrance, hair color and styling products. Coty Inc.'s fragrances include Adidas, Beyoncé, Calvin Klein, Chloé, David Beckham, Playboy and Jil Sander perfumes.
Shelf Wobblers & Stickers for the Beauty Bar
Image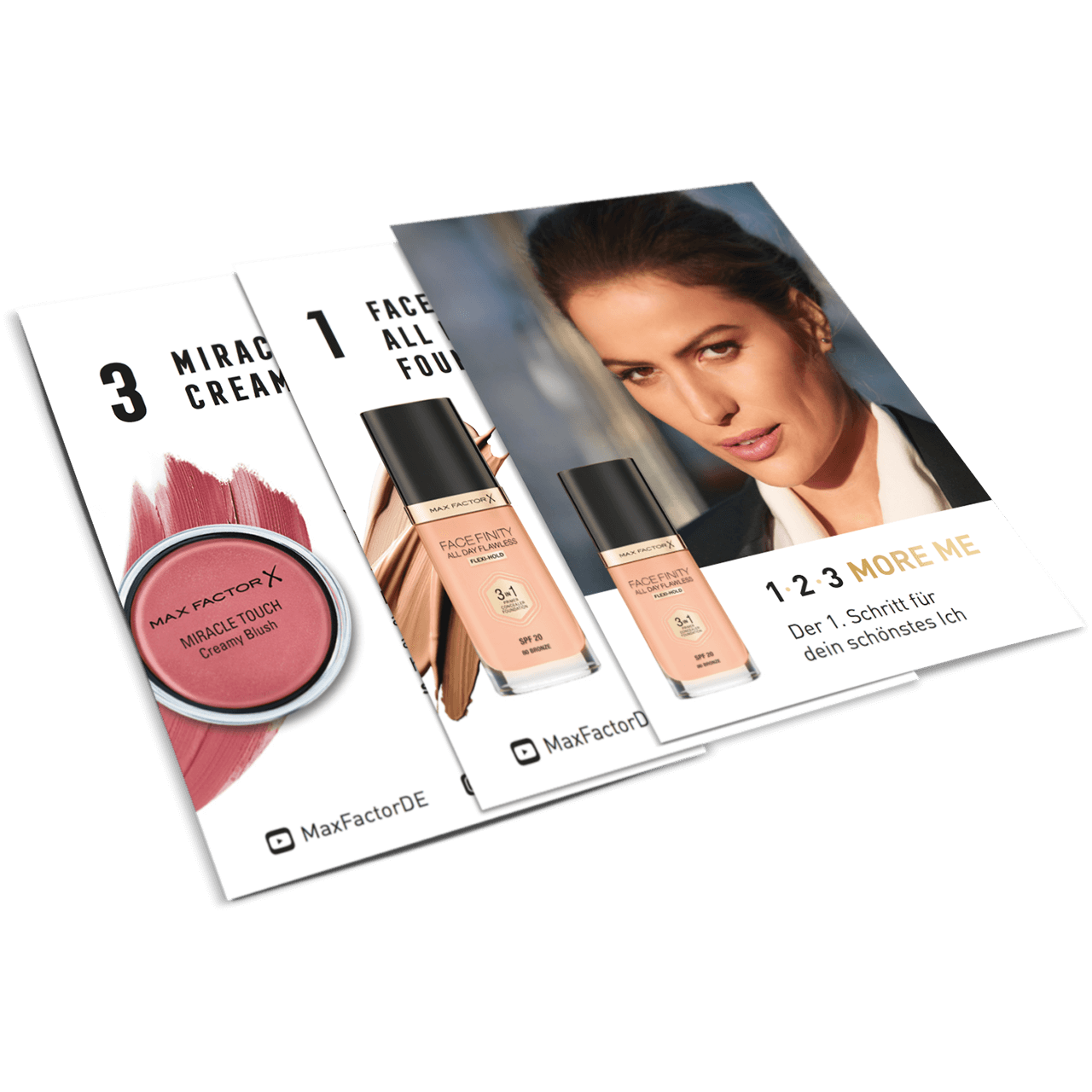 Image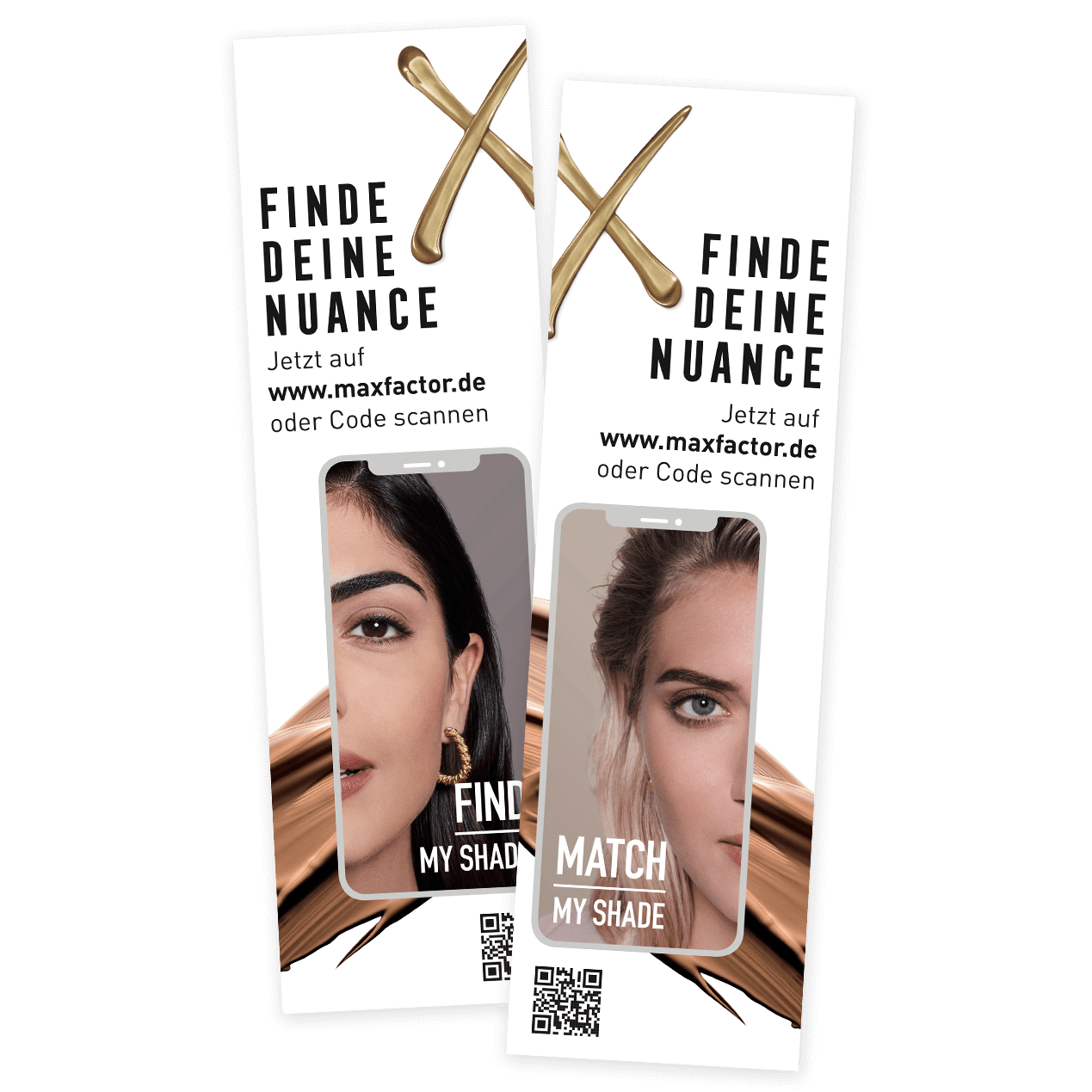 Print Ads
The campaign will be widely communicated in print magazines such as BARBARA, COSMOPOLITAN or GALA, as well as in drugstore customer magazines. 
Image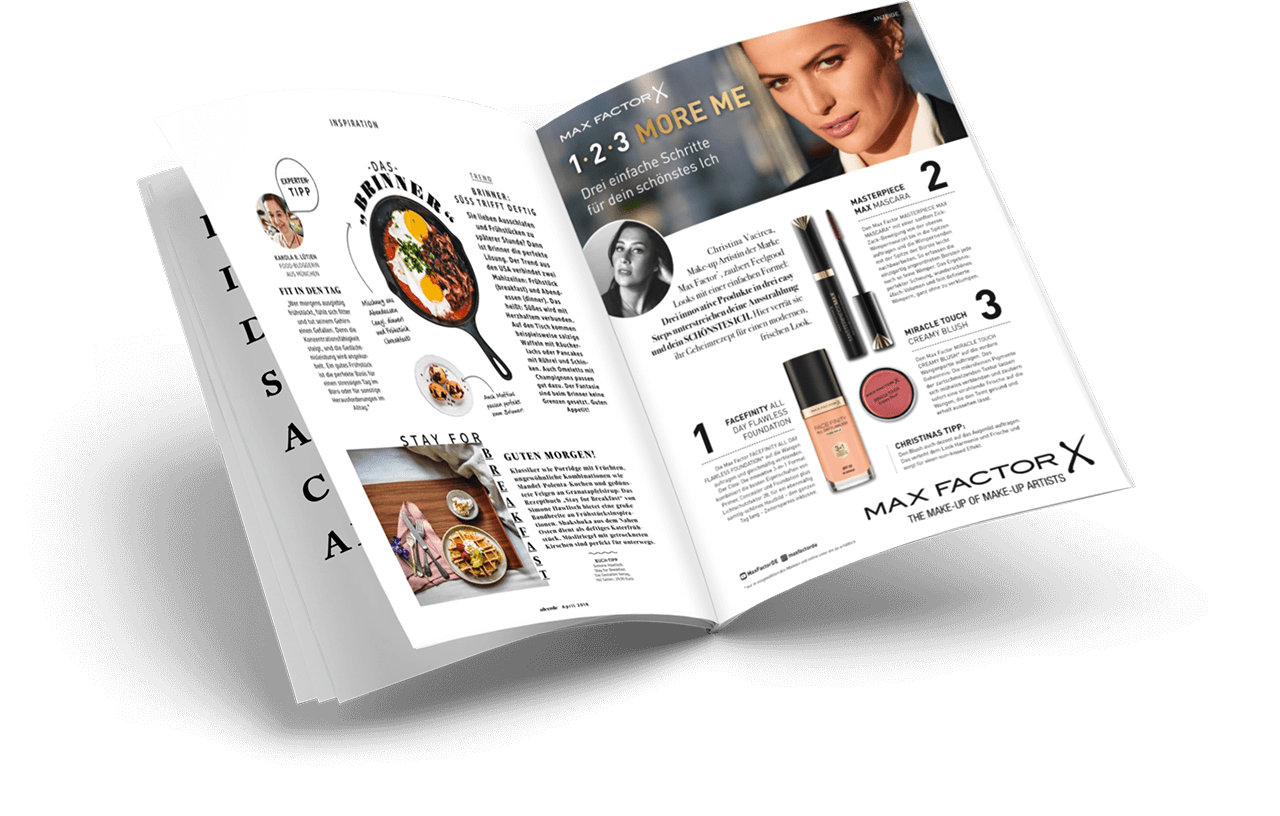 Make-Up Artist
meets Influencer -
Tutorial Videos
2 Drehtage für 5 Looks in je nur 3 Steps – herausgekommen ist dabei u.a. dieser Spot für YouTube für den modernen, frischen Look.