Digital Day of Open Monuments
Virtual Event Platform Development
Alongside various other content, VUCX has tailored digital platform for Germany's largest cultural event:
Day of Open Monuments®
Conception, design, and programming of a virtual event platform for the German Foundation for Monument Protection. The implementation is carried out using PHP Symfony and modern frontend frameworks and standards.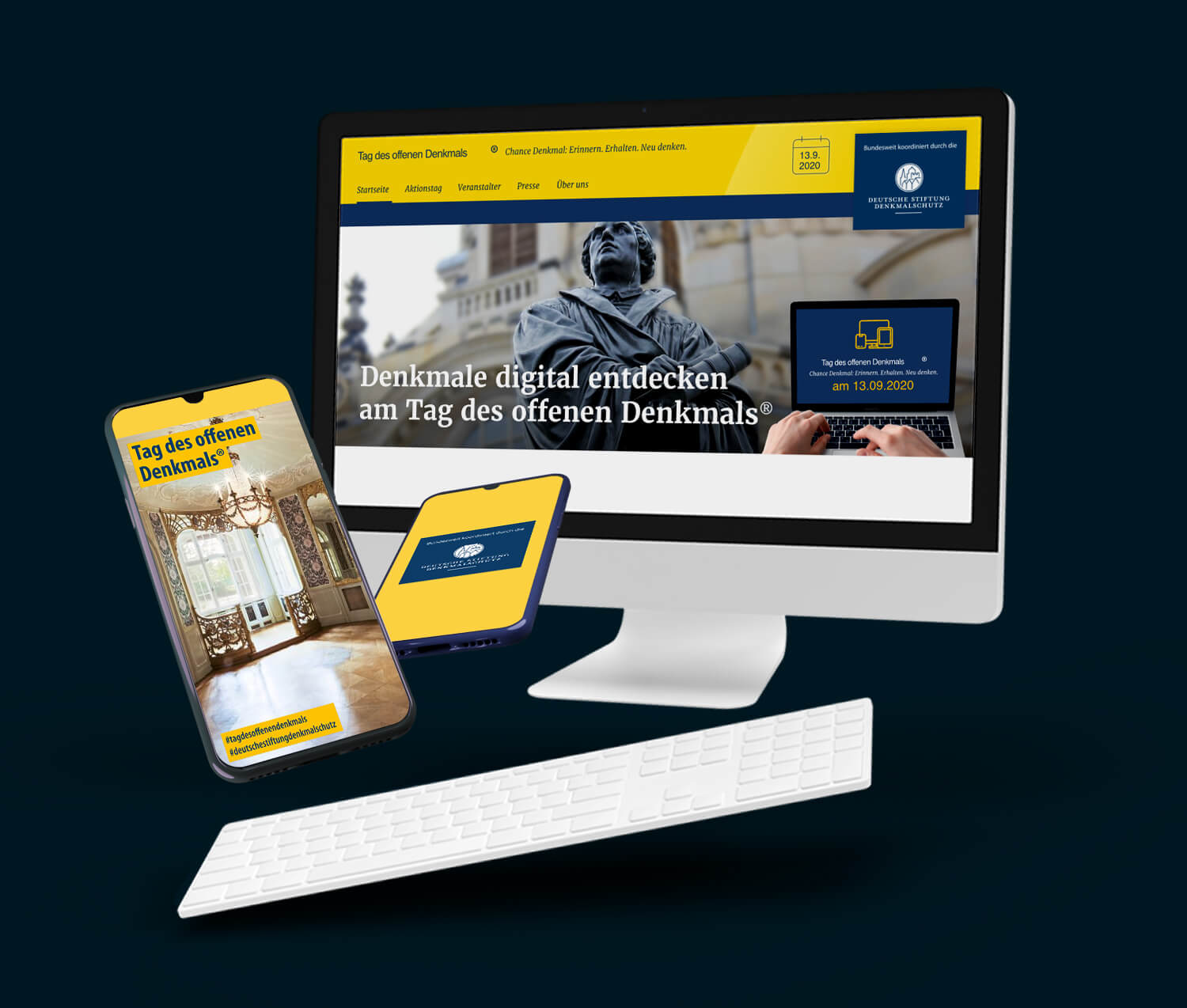 The Digital Day of Open Monuments
Due to the pandemic, Germany's largest cultural event in 2020 could only take place as a virtual event.
Image

The Challenge
How can an event that thrives on the live experience and interaction with other interested individuals be translated into a digital format?
How can this be achieved for monument visits? And how can this virtual event be conceptualized and implemented within a short timeframe?
The VUCX Digital Team swiftly conceived and programmed a virtual event platform that perfectly met the requirements. For 2021, the platform was expanded to accommodate hybrid event formats.