Bethmann Bank AG
Online- & Social Media Marketing
The task
How can the Bethmann Bank increase its visibility on social networks and in search results to strengthen its image as a modern private bank with a clear focus on sustainable asset management?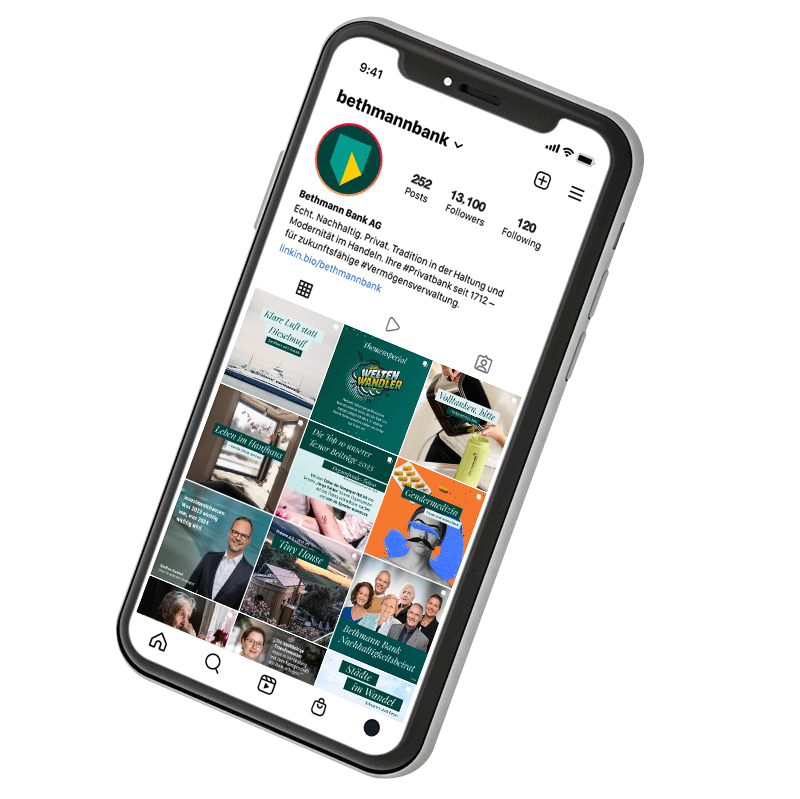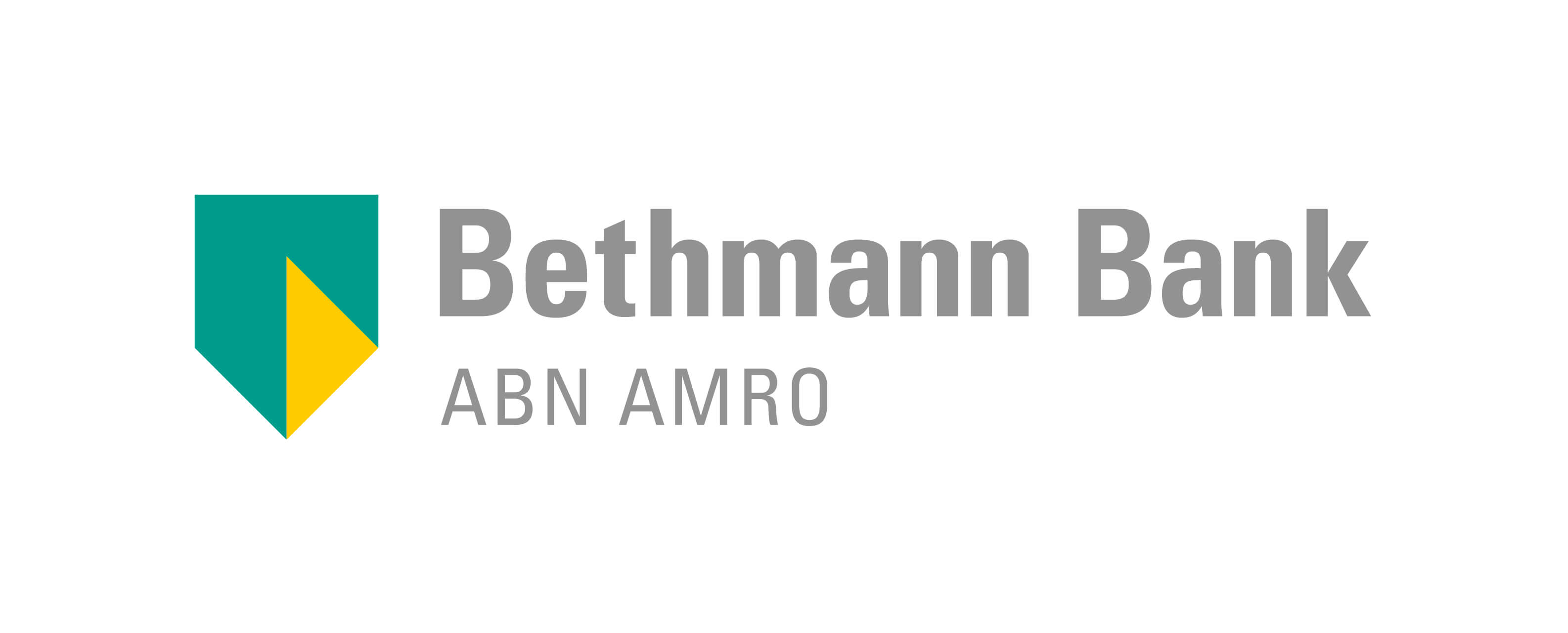 Bethmann Bank is one of the oldest private banks in Germany with a history of over 300 years. It is a subsidiary of the Dutch ABN AMRO Bank N.V. Its focus is on asset management, investment advice and wealth planning. Bethmann Bank attaches great importance to sustainability: it not only offers sustainable investment opportunities, but also aligns its business with ecological and social responsibility measures.
Challenge
The ongoing digitalisation of the financial world and changes in customer needs present Bethmann Bank with new challenges. As part of the Dutch ABN AMRO network, Bethmann Bank is subject to a large number of internal guidelines. The presentation of content must be oriented towards specifications of the parent company without losing sight of the needs of the German market. Important brand values such as sustainability and future viability are to be transported to old and new target groups, new communication channels are to be used and the visibility of Bethmann Bank is to be increased.
On which social media channels do we find potential customers?
What should we pay attention to in content marketing?
Which format and which content are suitable for the chosen platform?
How can we measure the success of our activities on social media?
Which KPIs are relevant?
How should a post be prepared so that our target group feels addressed?
How do we increase page visits to our landing pages?
How can we permanently increase the efficiency of our Google Ads?
Implementation
Overview of measures to increase visibility and strengthen the brand image:
Development of a social media strategy including competition analysis
SEO strategy, competition analysis and conception
OnPage optimisation of the B2C landing pages to increase organic traffic
Improvement of search engine ranking for search queries for selected keywords with high search volume
Development of personas
Creation of versatile content for the bank's social media channels with a focus on sustainable issues
Keyword reasearch
Ongoing content and OnPage optimisation
Redesign of the existing digital magazine's interface
Image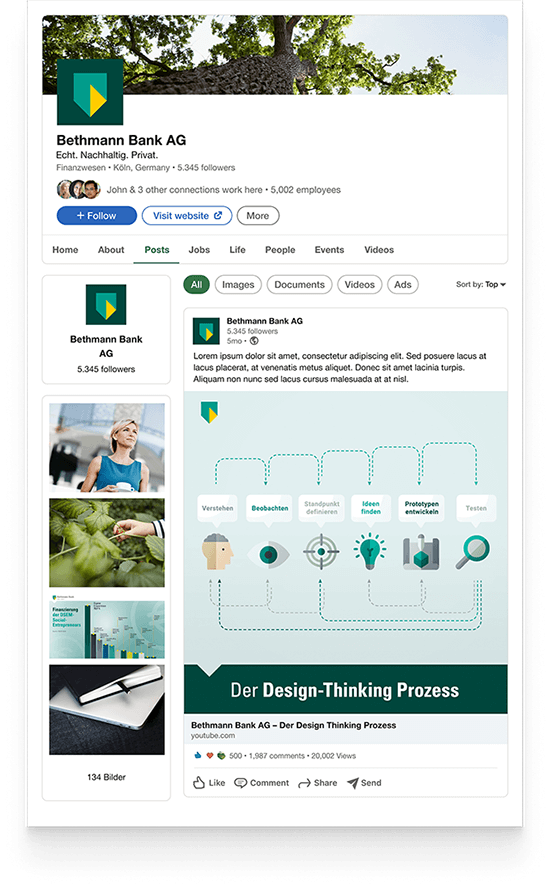 Image
Social Media Strategy
After extensive research, competition and market analyses, VUCX develops a social media strategy with comprehensive campaign management.
Our team identified various personas that reflect the bank's target groups. With the knowledge of the target groups, suitable topics were researched and corresponding image worlds were designed.
With the launch of the Instagram and Facebook channel, two new channels were started alongside Twitter, YouTube, LinkedIn and XING. We communicate the bank's image in a channel-specific and target group-oriented way.
For this purpose, we develop high-quality content that is played out in a targeted manner with the help of promoted articles and ads. Our holistic approach of consulting, management, monitoring and content creation enables us to react flexibly to the latest topics and to implement them promptly.
Editorial planning and content creation are organised in a structured editorial plan that covers topics such as news, megatrends, new technologies, future topics, tips for start-ups and sustainability topics.
Character Magazin Post on Instagram im a multi-slide editorial design.
Image

10 Years of Sustainable Wealth Management
For more than 10 years, Bethmann Bank stands for sustainable investment advice and therefore focuses on presenting exciting topics from the areas of sustainability, technology and social enterprise in its communication on social networks: Sustainability, Technology and Social Enterprise.
Image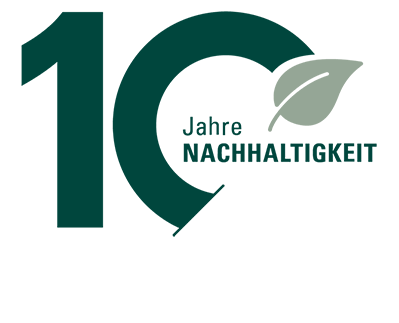 Image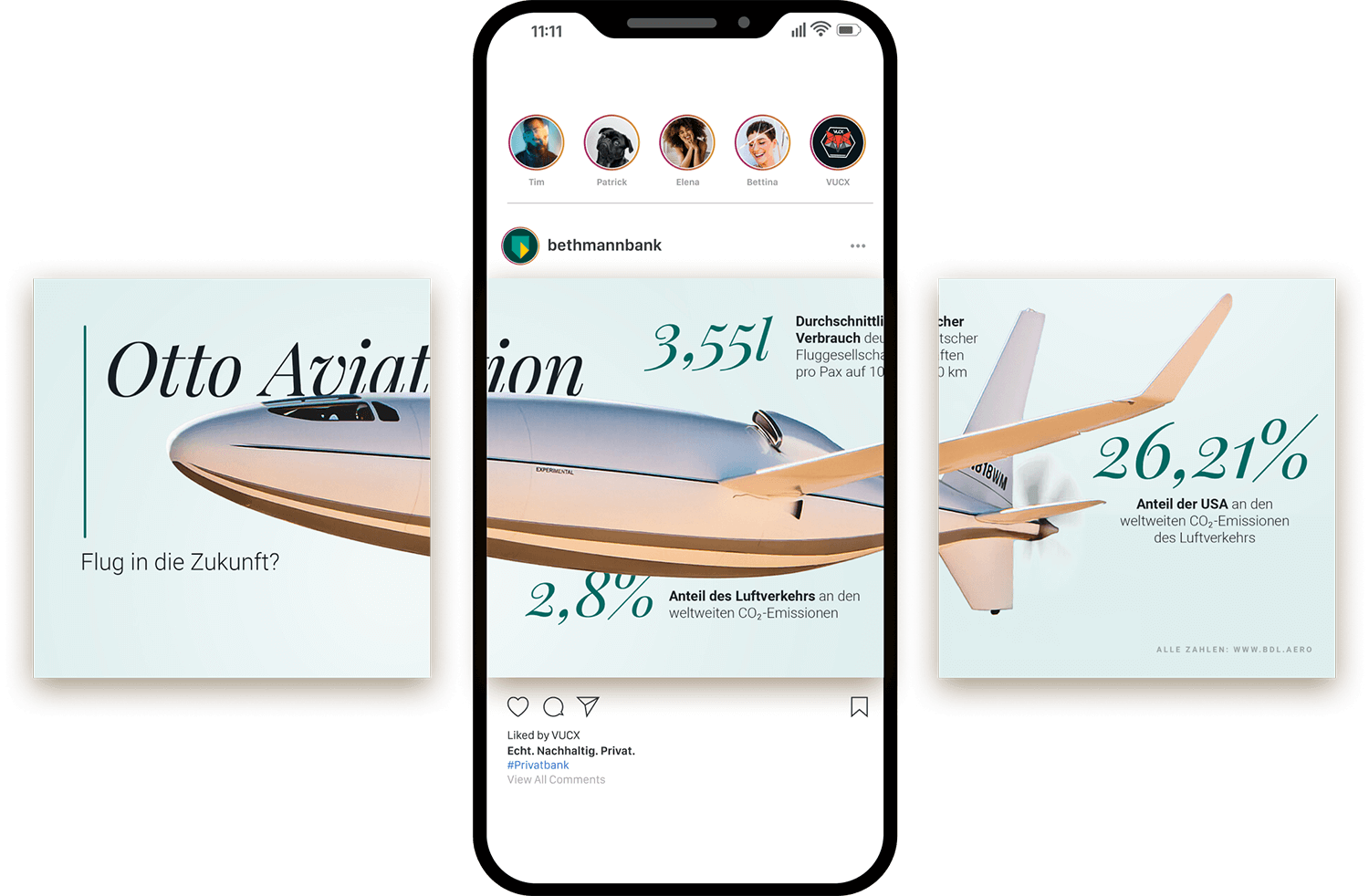 Image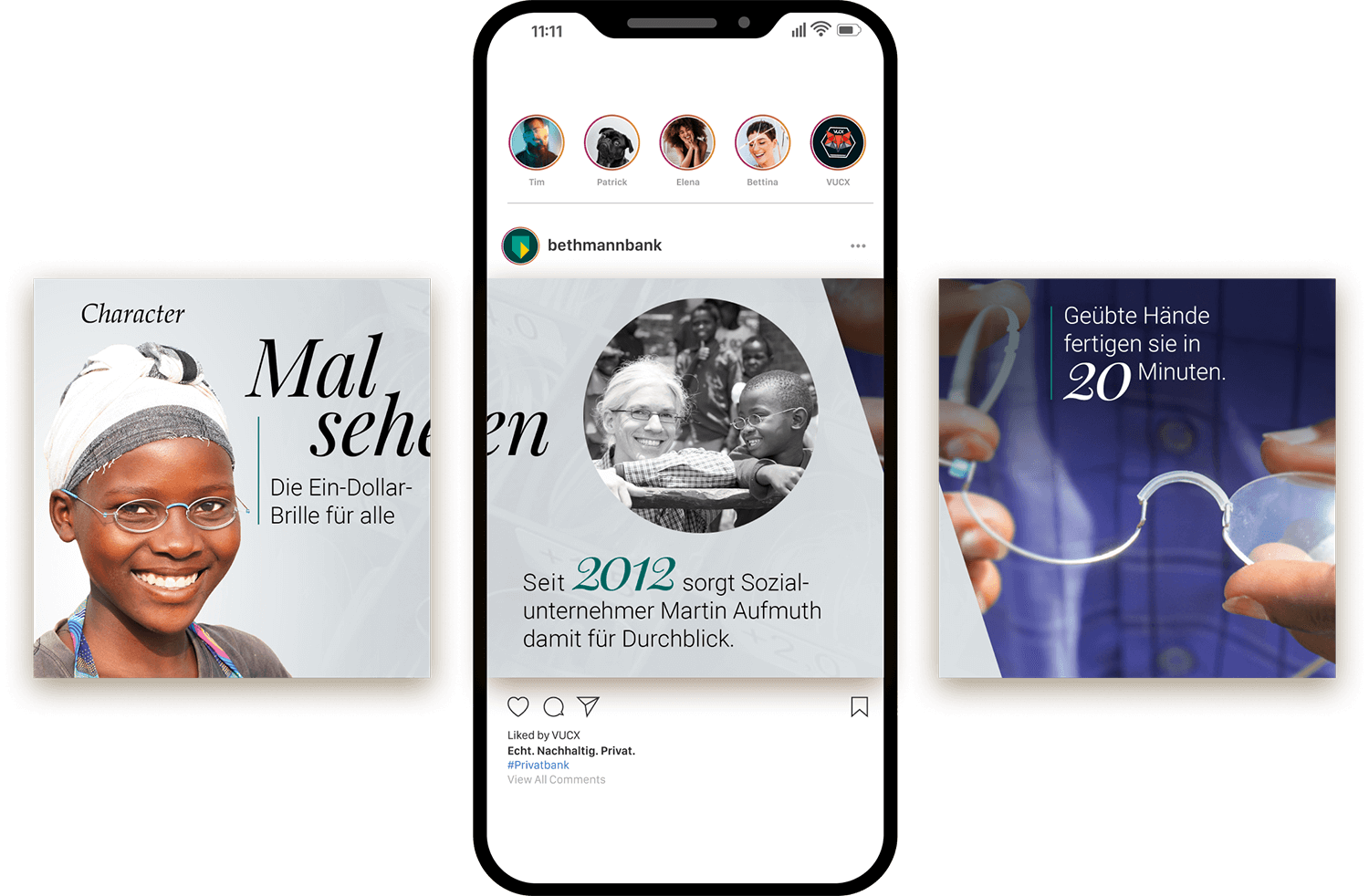 Te:nor Magazine

 – Design Proposals & Programming

 

The scope of Bethmann Banks Te:nor Magazine are topics in the area of sustainability, economics and society. As a private bank, the focus is not only on content, but also on a visually high-quality design. The magazine should take up the style of modern, aesthetic print magazines and present the various topics in an appealing and clear way.

The content management system was set up in WordPress with its own theme, so that the content can be easily added and adapted at any time.

Underneath you can see our design proposals:
Image

Image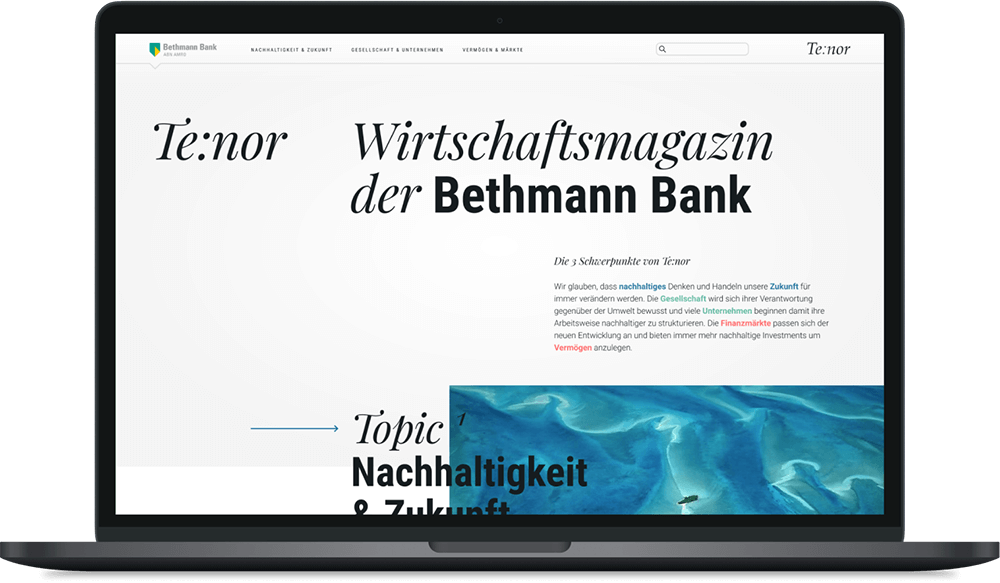 Image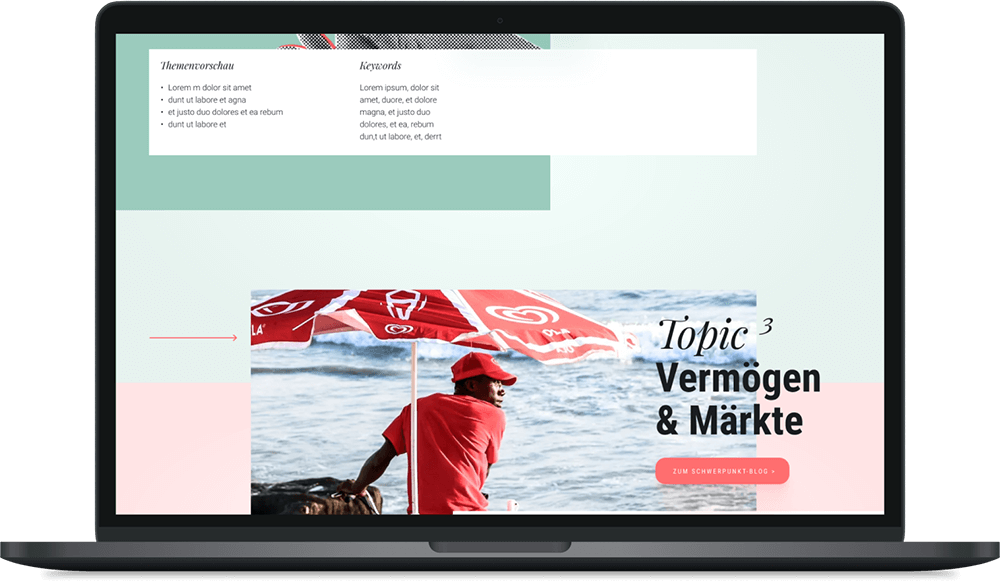 Image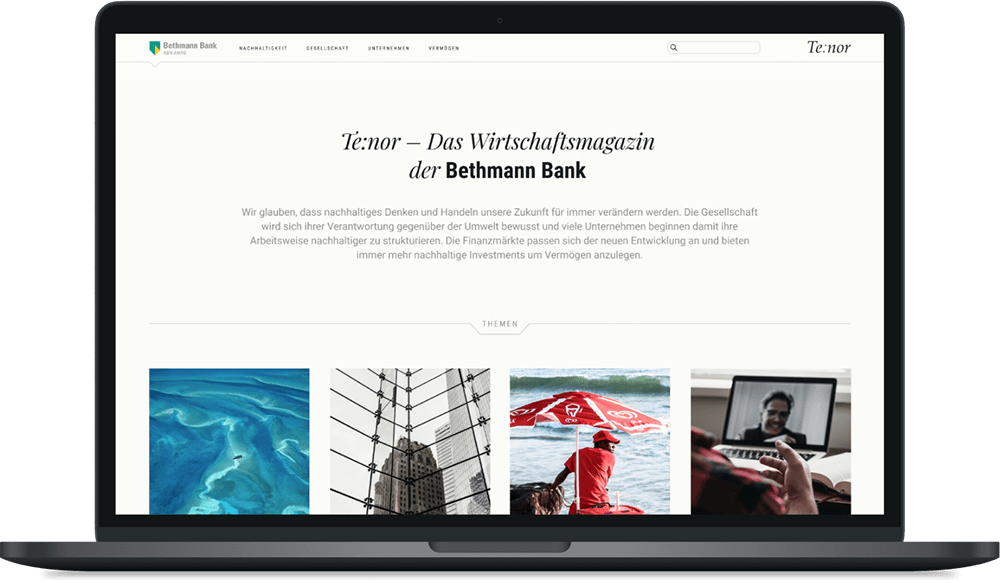 Image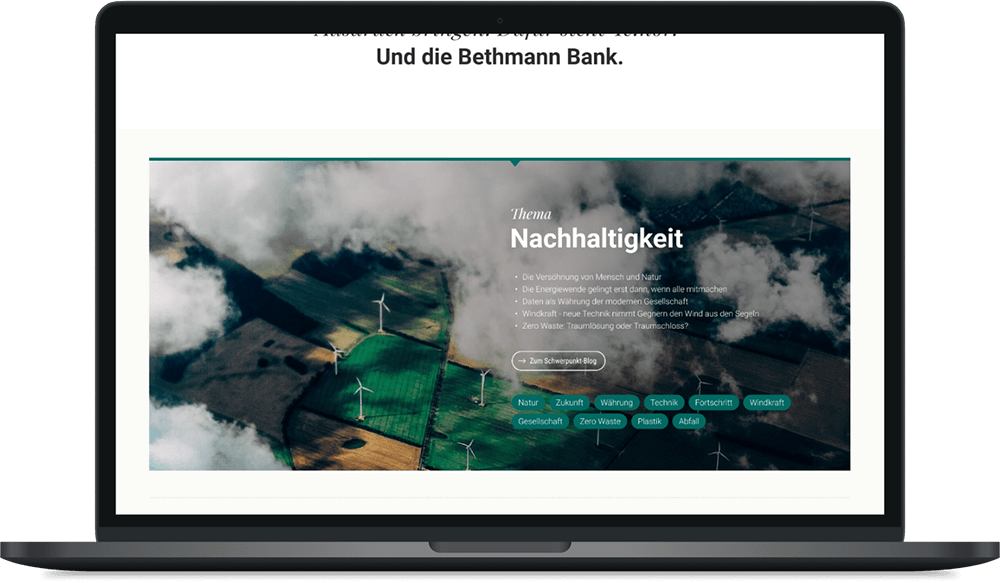 Image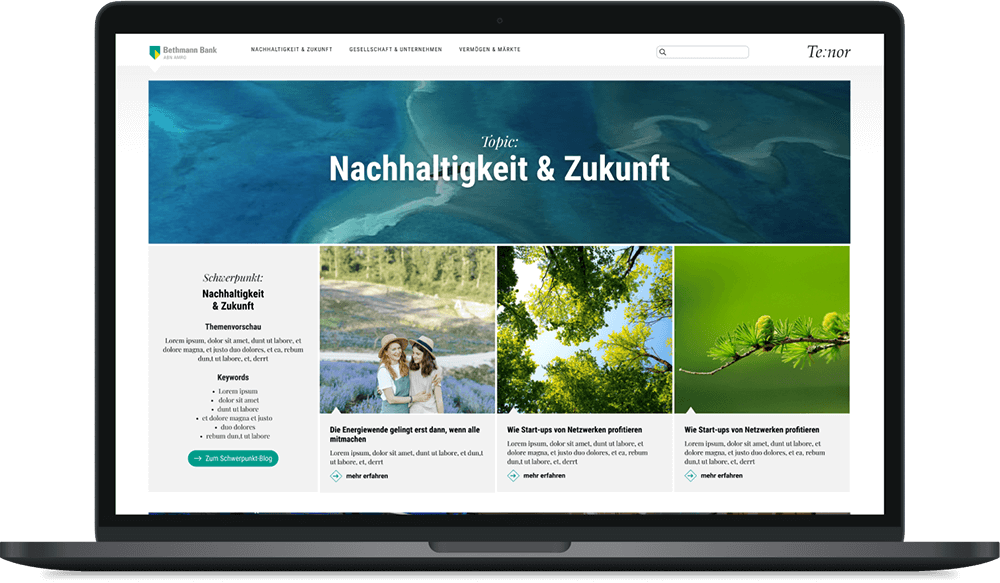 Image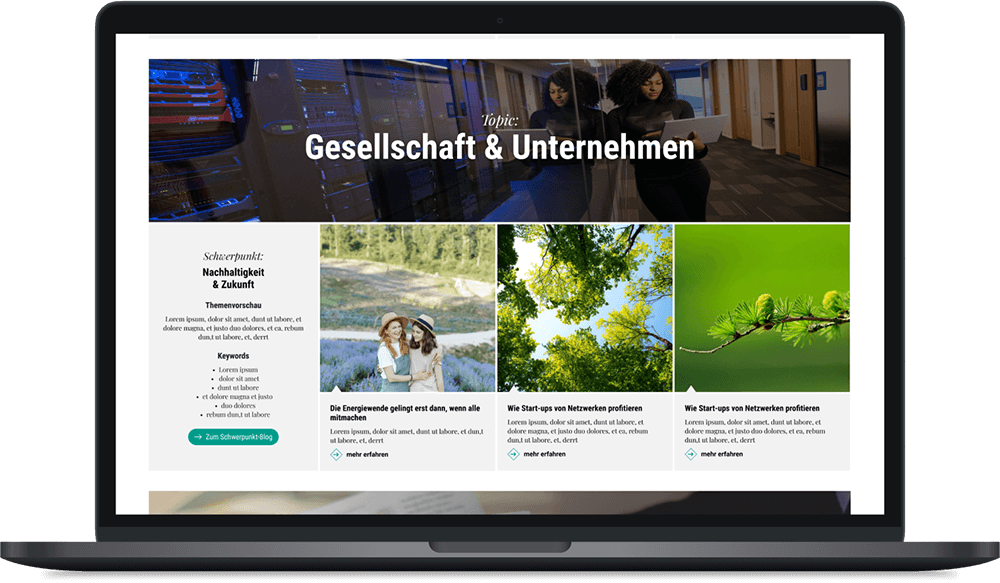 VUCX implementation and frontend development of the design by agency "BP Content"
Image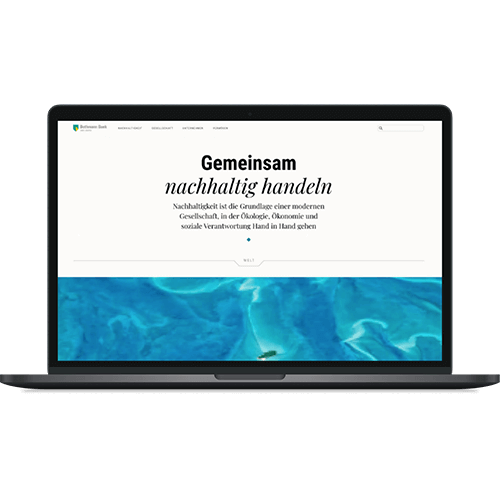 Image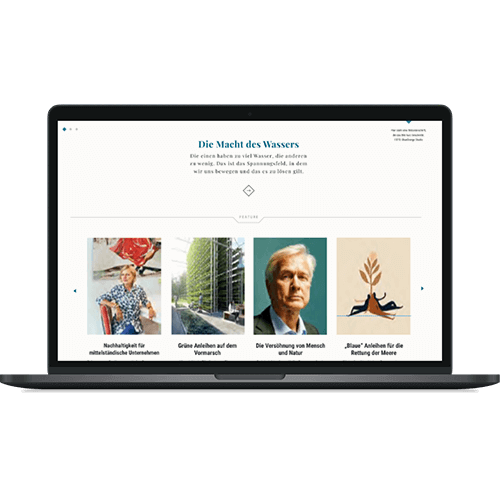 SEO
In order to make Bethmann Bank's product portfolio and services clearer in terms of content, we analyse the B2C landing pages of the company's website and create SEO audits. Content is a central factor of the SEO strategy for Bethmann Bank. Because with the right content, Google can better understand the intention of a page and recommend it to other users.
The key to optimising organic rankings for search queries related to topics from wealth management or private equity is relevant content.
For this, we opened our marketing toolbox and used our most effective tools: technical SEO, as well as strategic and operational measures and the matching content marketing. In this way, we increase the number of visitors and improve the quality of the content in the long term. We analysed and optimised the URLs with the help of tracking and specialised SEO tools.
Faulty links were deleted or corrected
Internal links were optimised
Meta data was optimised
Ad texts were created and optimised
In doing so, we follow our proven VUCX cycle of:
Setting goals
Analysis of the competition and your own website
Definition of keywords
Content creation and OnPage optimisation
Technical website optimisation
Backlink generation
Monitoring and evaluation
SEA
To increase the visibility of the advertisements, we developed a Google Ads concept. In doing so, we optimised the ads in terms of:
Alignment settings
Bidding strategy
Ad title and description
Optimisation of keywords
Meta data
Reduction of divergence loss
Improved response rates
In addition to our innovative tools, we also rely on manual evaluation and control of the generated data. This allows us to identify potential and further optimise existing data. Important KPIs are the click rate (ctr) and the cost per click (cpc).
Results
To measure success, we look at the jointly defined social media metrics as well as SEO and SEA metrics.
Social Media metrics:
Acquisition of new customers
Number of followers
Conversion Rate
ROI
SEO metrics:
Page visits to landing pages
Length of stay
Bounce rate
Keyword Ranking
Google Ranking
ROI
SEA metrics:
Click rate (ctr)
Cost per click (cpc)
ROI
Increasing social media visibility
In terms of social media channels, Instagram currently has the largest reach, followed by LinkedIn. We were able to increase impressions and engagement on all social media channels.
SEO result
Higher ranking: the combination of technical SEO measures and optimised content have led to higher visibility of the various landing pages in search engines.
SEA result
More efficient Google Ads: The budget for Google Ads is now used efficiently. Unnecessary wastage is minimised. The number of enquiries generated via Google Ads increases measurably and significantly. Individual support is available to the client throughout the project to advise on any concerns.
Our Tools:
Semrush
Termlabs
Sistrix
Google Analytics