Schneider Electric — 
Einfach Wiser™
VUCX was commissioned to develop a comprehensive image campaign for international automation specialist Schneider Electric. Our objective: to establish the Wiser™ brand in the B2B and B2C sectors of the German market.
Our services included the implementation of a wide range of measures across multiple media, beginning with transforming the client's global campaign slogan "The difference is Wiser™" into the German claim "Einfach Wiser™".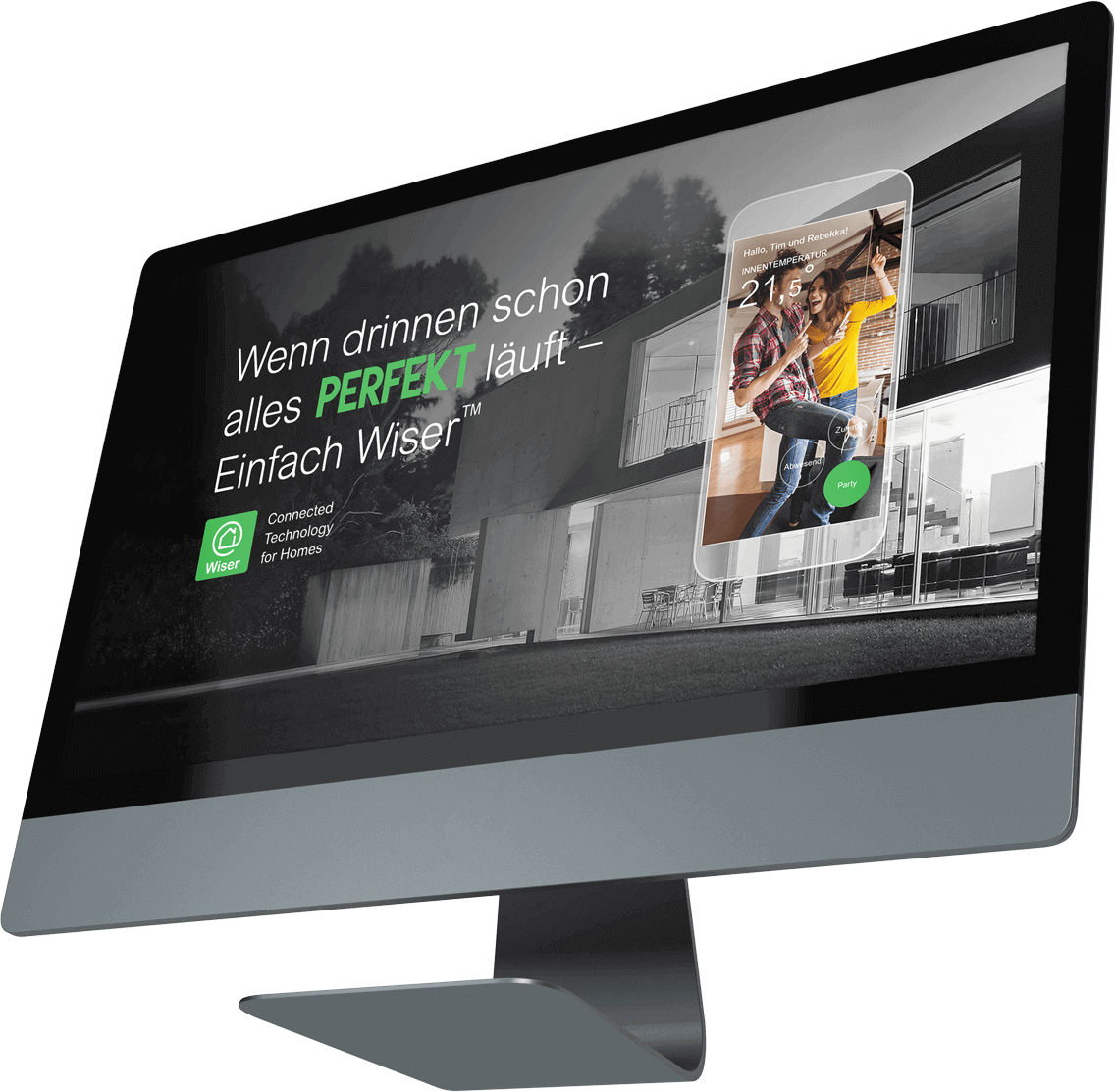 The client
Wiser™: smart home devices for any building and any budget
Wiser™ is intelligent building technology from Schneider Electric designed to meet the full range of smart home requirements. In combination with an extensive line of products, Wiser™ makes life easier for customers and electricians.
Wiser™ Energy Management web application
Making experts into brand ambassadors: to give electricians an overview of the features and potential applications of Wiser™ VUCX developed an interactive web application based on gamification elements that help users better retain their newly acquired knowledge.
B2B printed materials
Everything you need to know at a glance: VUCX designed the latest catalogues and brochures for Schneider Electric in order to increase brand awareness in the B2B and B2C sectors. A clear structure and graphic visualisations serve to introduce the target group to the world of Wiser™ smart solutions.
Compilation of various individual projects
VUCX also developed other promotional assets and communication tools to support the campaign's goals – including a landing page, trade fair panels, an online video spot and various display banners.
Image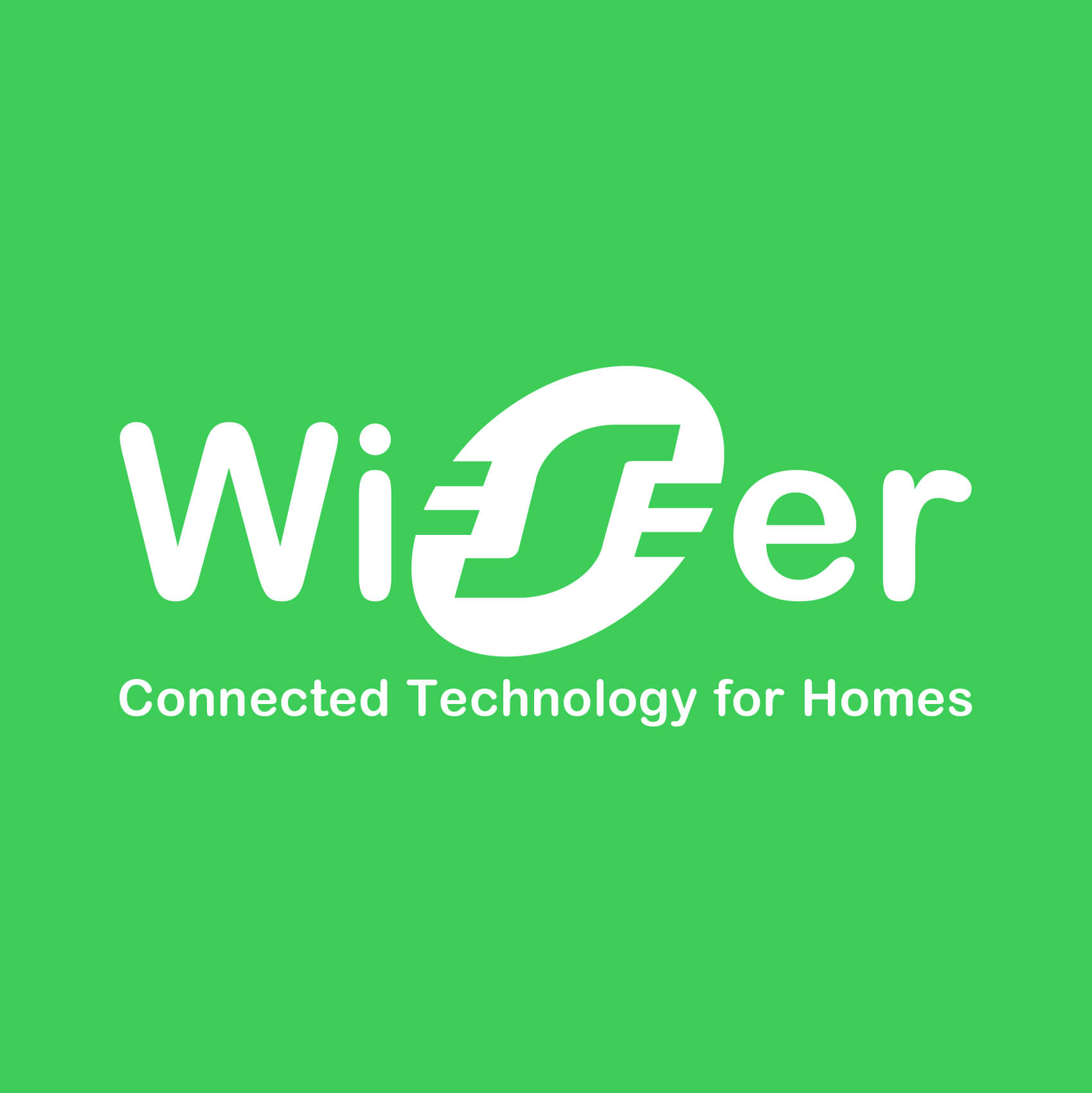 Image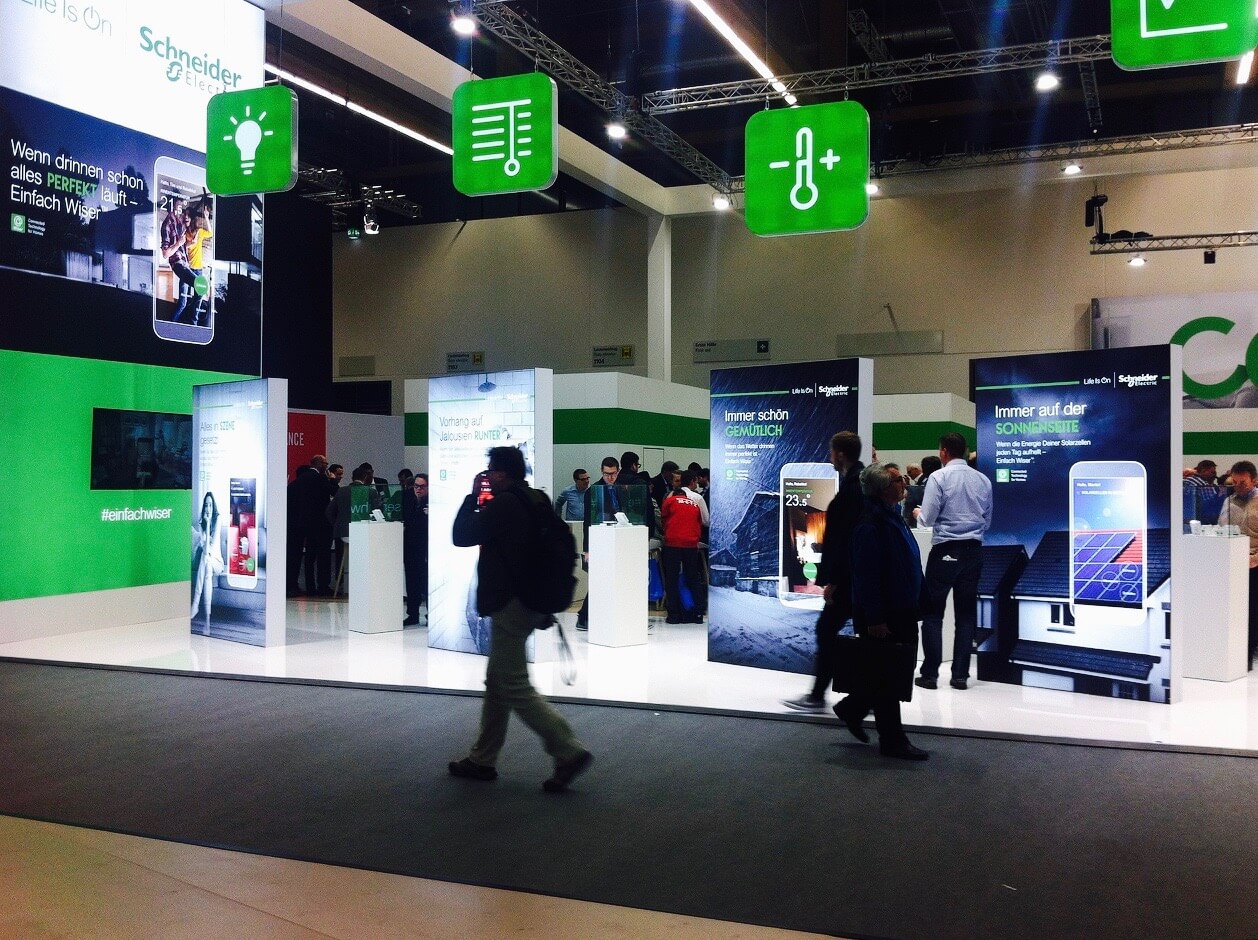 Image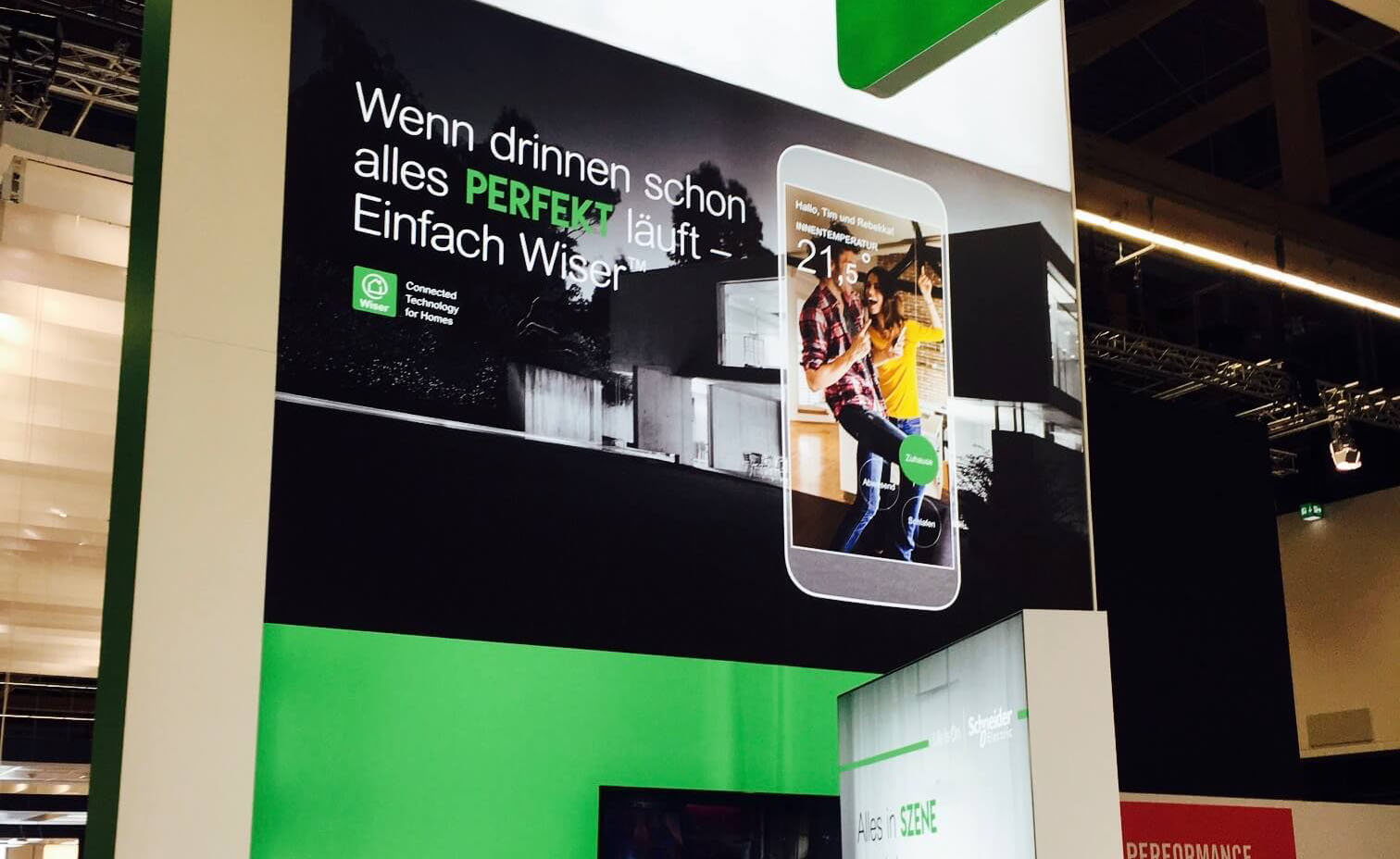 Image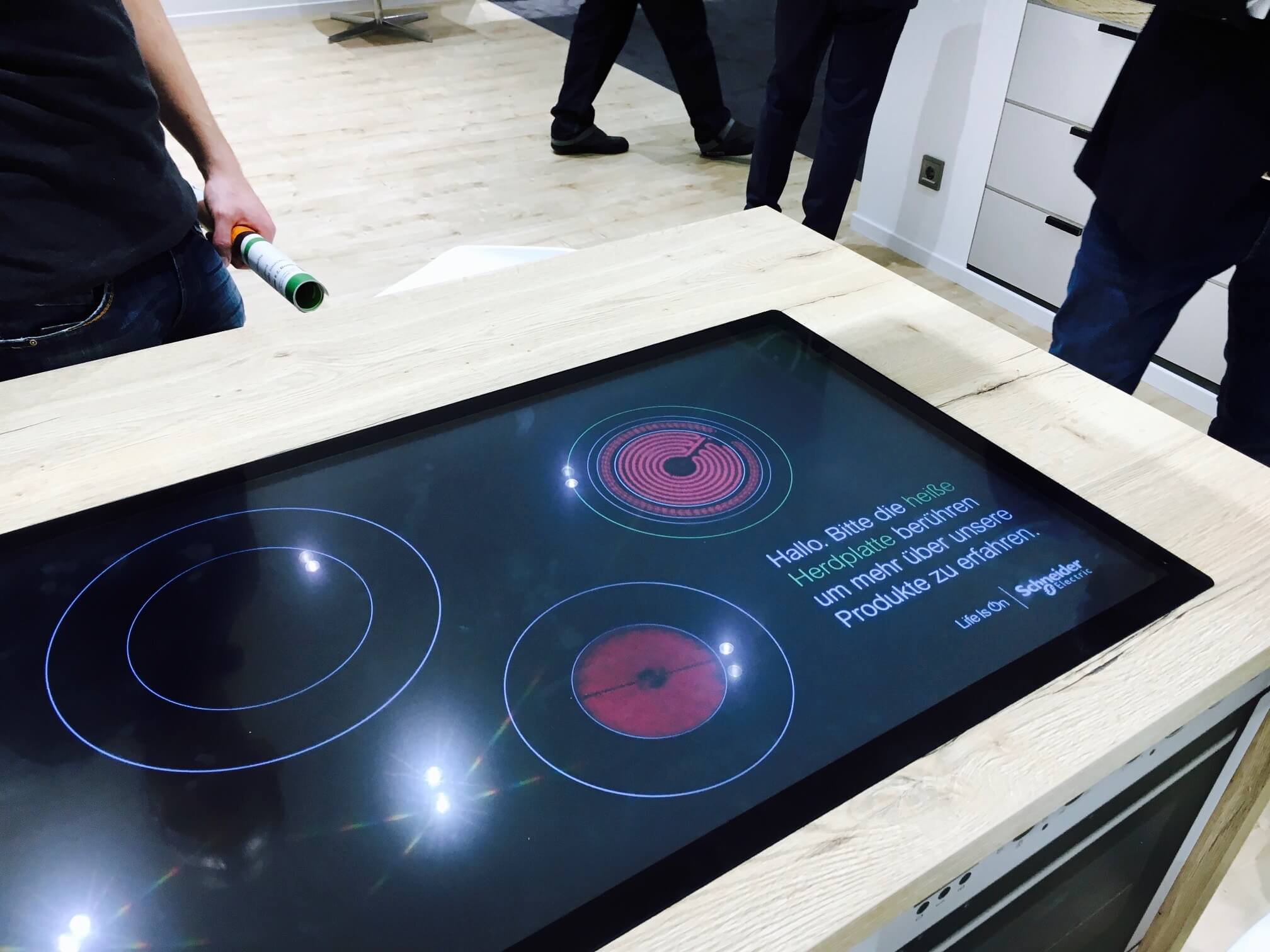 Image