Schneider
Electric
AR Application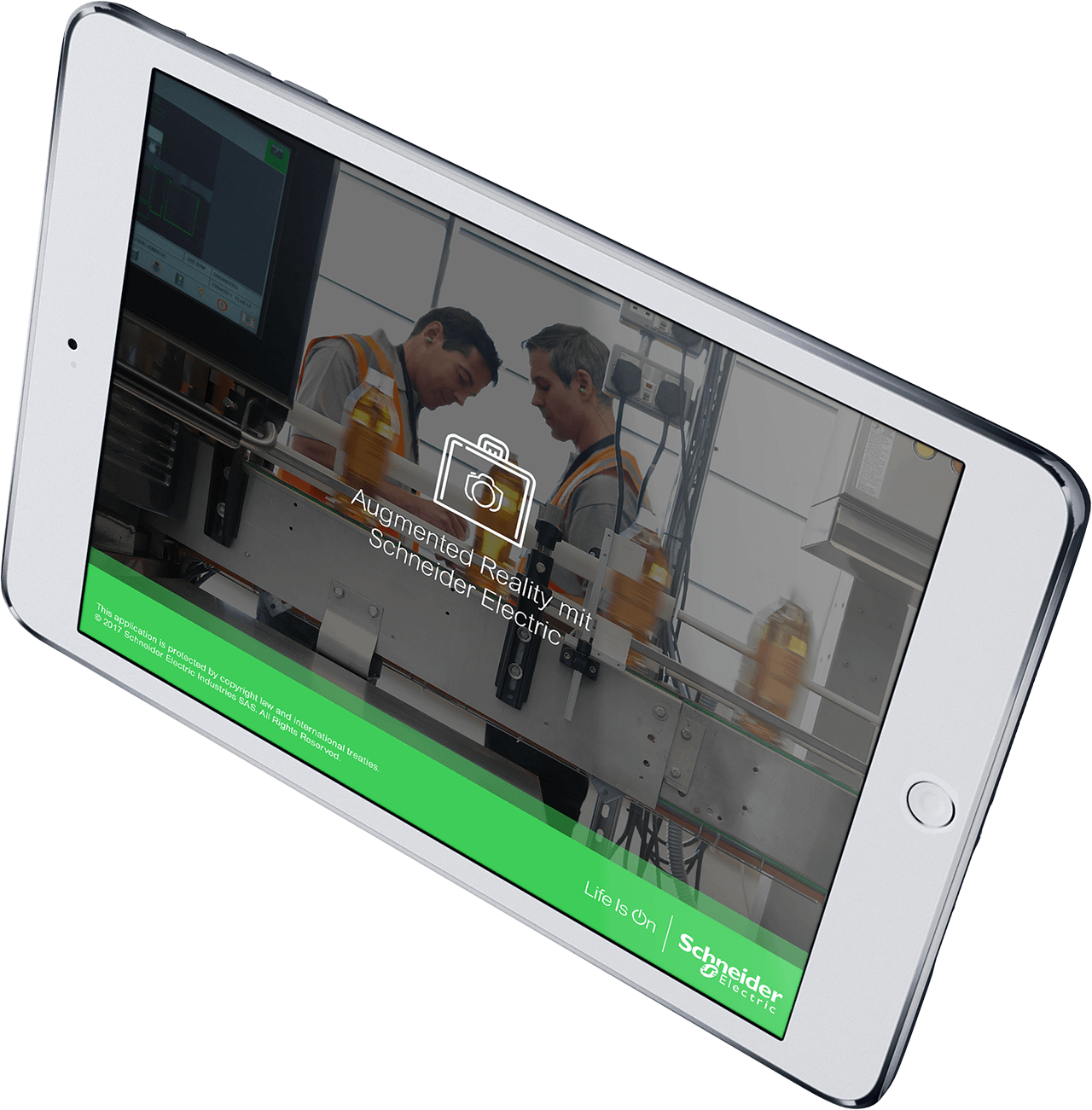 Services:
# AR / VR
# App Entwicklung
Augmented Reality App – Schneider Electric
Das Team von VUCX konzipiert und entwickelt für Schneider Electric eine Augmented Reality App. Der klassische Musterkoffer des Vertriebsteams wird so um eine interaktive Ebene erweitert. Diese ermöglichen es dem Anwender, mit einem Scan über ausgewählte Produkte spielerisch leicht alle Informationen zu Features und technischen Spezifikationen zu erhalten.
3D Animationen, abgestimmt auf die realen Produkte im Musterkoffer, verankern deren Vorteile nachhaltig im Gedächtnis der potentiellen Kunden. Mit der innovativen AR App werden Produktvorstellungen der Vertriebsmitarbeiter von Schneider Electric zu interaktiven Erlebnissen.
The AR application as used during sales meetings

About the client: Schneider Electric is a pioneer in the digital transformation of energy management and automation at industrial sites, in buildings, data centers, infrastructure facilities and homes.