Schneider
Electric
AR Application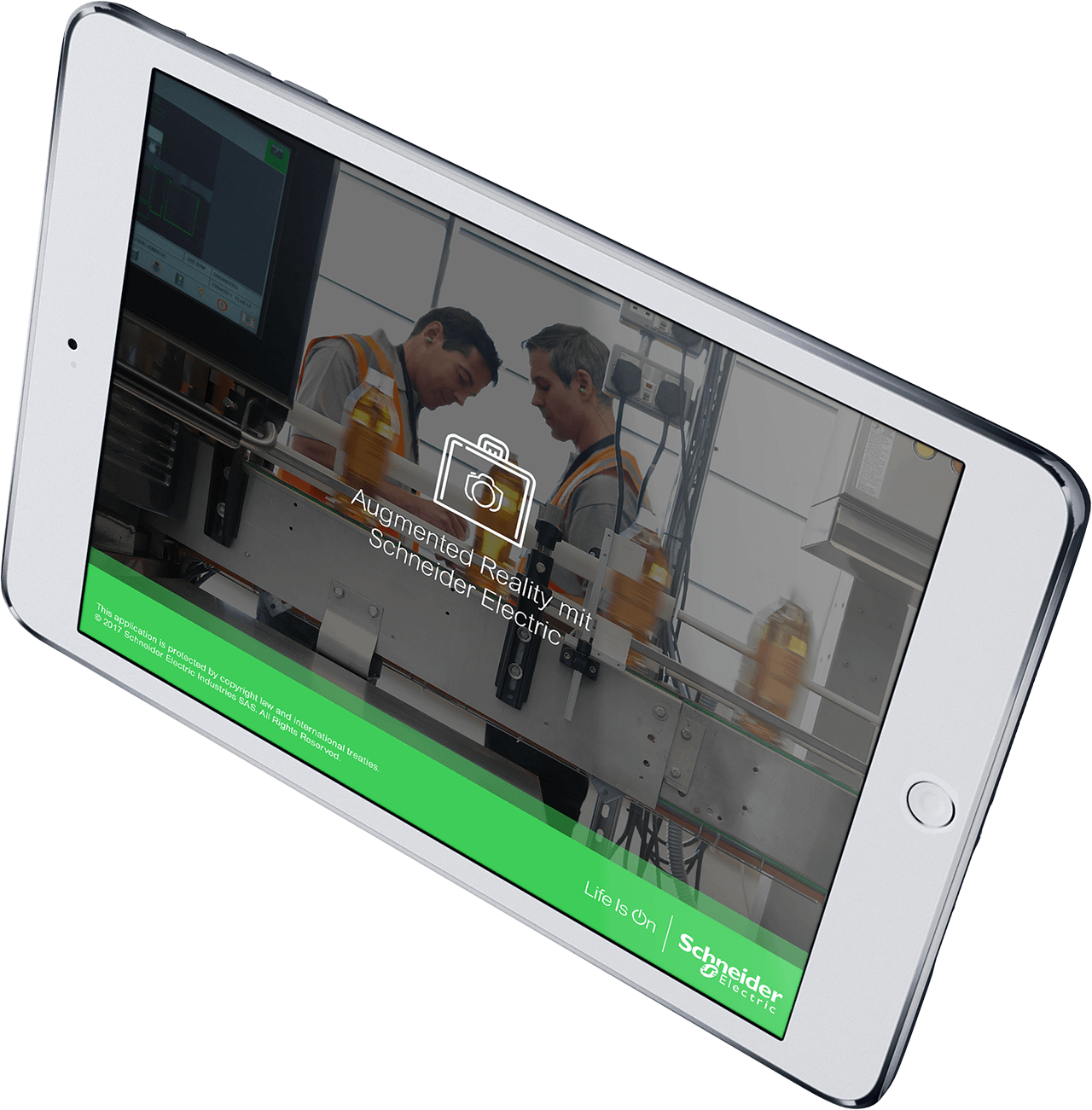 Augmented Reality app – Schneider Electric
The VUCX team designed and developed an Augmented Reality app for Schneider Electric. The app adds an interactive layer to the sales team's traditional sample case, allowing users to easily access information on the features and technical specifications of selected products by scanning them.
3D animations tailored to the real products in the sample case make the benefits of those products significantly more memorable to potential customers. The innovative AR app transforms product presentations by Schneider Electric sales representatives into interactive experiences.
The AR application as used during sales meetings

About the client: Schneider Electric is a pioneer in the digital transformation of energy management and automation at industrial sites, in buildings, data centers, infrastructure facilities and homes.